The connection we have with our children is extremely important. A close bond can make all the difference when it comes to their confidence, behavior and their overall well-being. I know when my kids are feeling close with me they are seeking my approval with good behavior which is the goal. If you are seeking out ways to bond with your toddler, you are on the right track.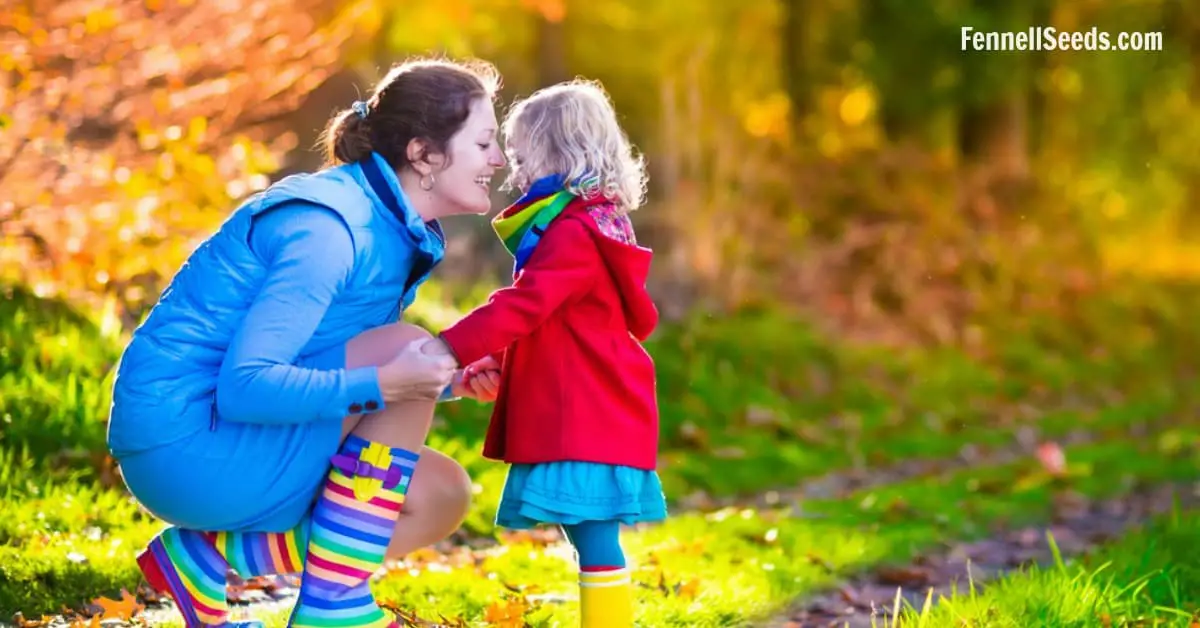 While bonding with your newborn may have been a large focus, now that your little one is a toddler, it is just as important. Think of it as providing your toddlers with security and reinforcing your love for them.
This doesn't mean that you must spend endless hours giving into your toddler's every whim, but it does mean making connecting with them should be a priority. The little things you can do to facilitate and strengthen a bond with your toddler, make all the difference when it comes to how you truly connect.
It is proven that the more connected they feel to their parent the more they want our approval and therefore good behavior ensues.
There are many little ways that you can bond with your toddler, some are more time-consuming than others, but they are all equally important.
Fantastic Ways To Bond With Your Toddler
Create Traditions and Routines
Creating traditions and routines can have fantastic long-term benefits to your little one. Even little actions like singing a bedtime song to them every night, participating in family game nights or having their favorite meal for Sunday dinner can turn into huge traditions that bring you closer to your little one.
When you create traditions and routines, it adds an element of predictability to your toddler's day, helping them to feel closer to you and more secure. These traditions offer you plenty of time to bond with your toddler, sharing memories and moments that will last a lifetime.
Speaking of creating routines — I just loved the chapters about morning, homework and cleaning routines in Family Routines. Hilary talks about including your kids — and more. I think you'll love it — in fact, she guarantees it. Join for a month, or a year — you can cancel at any time — you can even save 10% with code SAVE10.
Read with Them
Reading with your toddler has many benefits when it comes to their developing reading and language skills, but that isn't it. Reading with your toddler can also increase the bond you have with your little one. Story time usually involves eye contact, snuggling and communication, all of which help to strengthen a bond and facilitate a true connection.
Don't forget that sometimes reading the same book over and over is comforting and another bond you can make. My older kids will still pick out that same book that we used to read every day over and over because it is a comfort to them.
Engage in Play
Play comes naturally to your toddlers, it is something they enjoy. When parents allow toddlers to lead them in play time, they are encouraging them to take a different relationship role. This will help us to not only know our toddlers better, but it will help us to see our little ones from a new perspective.
You are giving your little one the chance to be themselves when you engage in play with them. You are showing them that you are genuinely interested in their likes and dislikes. This will help to strengthen the bond you have with your toddler by fulfilling their emotional needs.
I personally find this one the most difficult for me. I have to "make" myself sit on the floor and play pretend. I can play board games all day but imaginative play is very difficult for me.  I find if I give myself a time, say 15 minutes that I can only sit there and cannot look at my phone or do anything other than give them my attention while on the floor with them it creates a bond like no other.
Let Loose
When our toddlers see us acting like children, they discover that we aren't always serious. Create silly songs, spontaneously dance to music, or just make silly faces occasionally. It is ok to show your kids that life isn't always serious. In turn, your children will feel a stronger bond with you, especially while having fun.
I have no problem with this one. It is great to let children see you put your guard down and act crazy. It shows them that we don't have to be embarrassed to be ourselves and learn self-confidence in being who we are.
Display Affection
Hand holding, hugs, tussling their hair, these little actions can have a huge impact on the connection your toddler feels with you. Displaying affection is important, especially while our children are still little. After all, a hug can really make you feel connected in times of happiness, sadness and excitement.
Truly Listen
Listening to your toddler is extremely important when it comes to your bond. This means you must truly listen. Set aside all distractions you may have and show genuine interest in what your little ones have to say. When we combine active listening, eye contact and reflecting back what they are saying, our toddlers know we are truly hearing them. This helps to facilitate a connection, letting them know that they can come to you when they need to talk.
Bonding with your toddler is incredibly important. At this stage in their lives, they are developing strong connections and relationships that can last throughout their childhood. As their parents, it is critical that you take the steps necessary to facilitate that bond.
Creating routines and traditions, reading with them and engaging in play are all important steps to take when it comes to creating a strong bond with your toddler. It is also a good idea to let loose occasionally, display affection and truly listen when they talk. These steps may not be big, but they are critical to the bond you feel with your little one.
Don't forget to check out Becky's Parenting 101 course to help build expectations and routines in your house.
Related Posts You Will Like: 
5 Things Positive Parents Do to Get Kids to Listen
5 Actionable Strategies to Raise Smart Kids
Like it? Pin it.