We were driving a couple months ago in the car and I pointed out some blue shoes on a sign and started singing "Blue Suede Shoes" and the boys were freaking out covering their ears. I said what's wrong don't you like Elvis and they said "Who's Elvis?". WHOA, WHAT!!! I have been failing in their education! How have I missed this important subject that these kids of mine need to know? So I said that as soon as we got home I was going to have a lesson on Pop-Culture and we were starting with Lesson #1…who is the King of Rock & Roll – a lesson for kids on Elvis.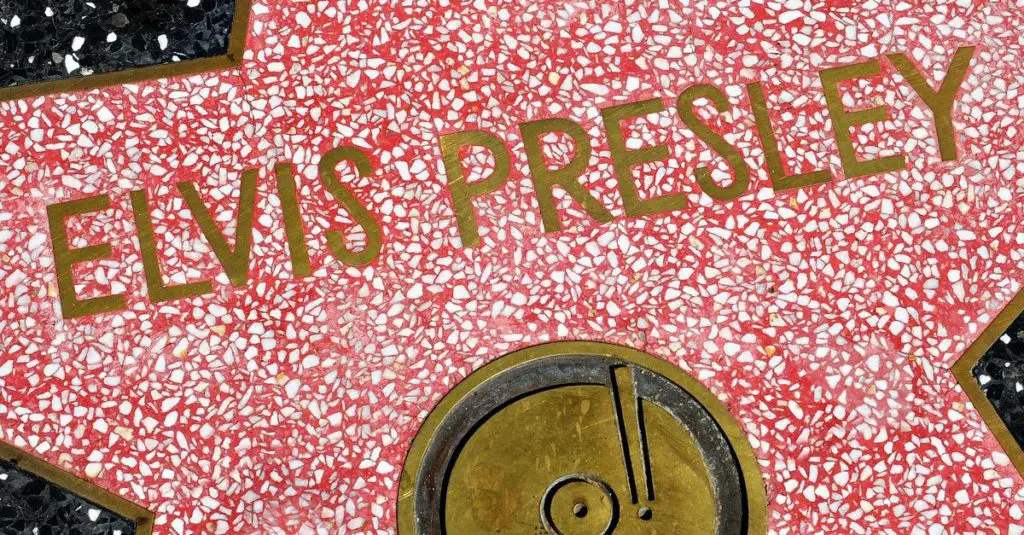 Our house is not full of musicians. In fact, non of us can play any instruments nor can we carry a tune but we needed to rectify this situation and get our kids to know the basics.
First I researched a few facts about Elvis that would interest 8 year old boys.
purchased his first guitar at age 11
recorded over 600 songs
made 31 movies
was a black belt in karate
would do karate moves during his concerts
drafted into the army in 1957 for 2 years
favorite sandwich was peanut butter, bacon, banana and honey.
They definitely want to try the sandwich now.
Then we watched a couple youtube videos of his songs. Definitely turn this into a dance party. 🙂
They loved shaking their legs and wiggling their hips like Elvis. It was so fun. I swear as soon as we did this we started hearing Elvis everywhere, in stores, on commercials and at restaurant. It is amazing how often Elvis songs are playing today. The boys even sometimes point out to me when Elvis is playing. Super proud mom right there. 🙂
Then I asked them if they knew who the King of Pop was….FAIL! So I have made another lesson that I will post about another time.
Who do you think Lesson 3 should be about? I am willing to move into actors or other famous people. Any suggestions?