Video games, sports, and friends are all becoming a big part of your tweens life. All of a sudden, you need to figure out how to connect with your tween on a new level.
Not only are they seemingly becoming too busy for us, but they have also started to adopt a brand-new attitude that can lead to a severe disconnect. While we as parents may feel as though connecting with our tweens is impossible, it is as important as ever to try.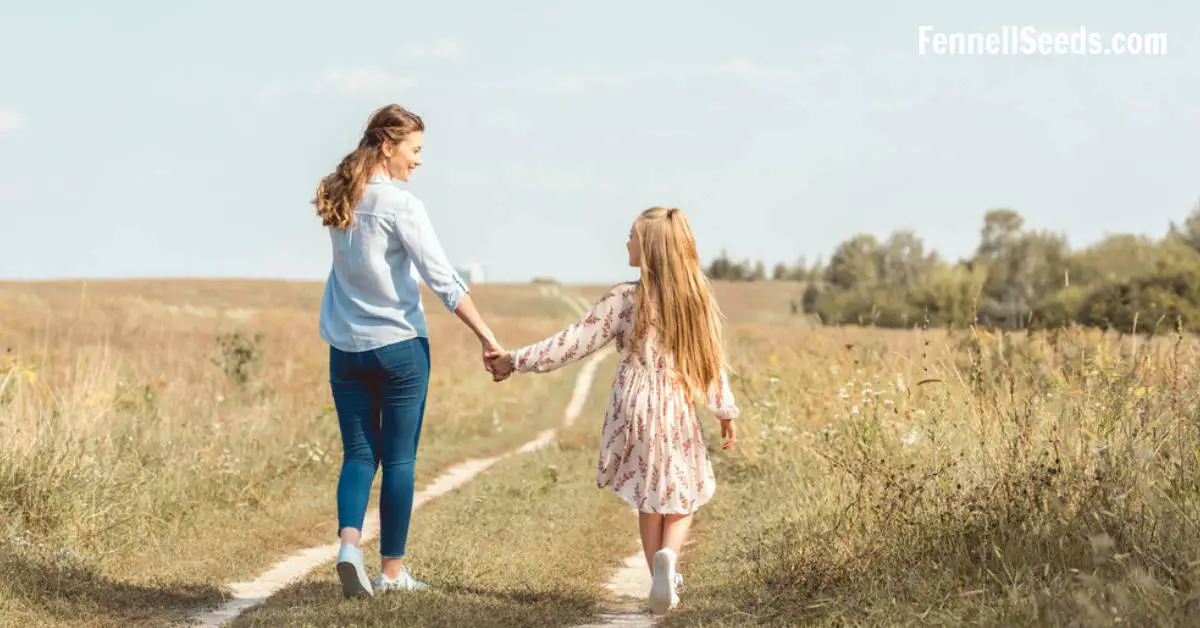 While new interests, a growing social life and a little tween angst may seem to get in the way of a connection, parents are still an important constant in their tween's life. Providing guidance, love and support to our tweens is extremely important through this time.
The connection a tween has with their parents helps to build resilience and instill a sense of security they require to navigate through life. Therefore, it is extremely important to find ways to really connect with your tween.
How to Really Connect with Your Tween
Physical Affection
While it may not seem like it, your tween still requires a little bit of physical affection. While they may not hold your hand in public anymore, curling up on the couch together and snuggling, a warm hug or even just tussling their hair can go a long way when it comes to connecting.
I try to sit next to my kids on the couch and I notice that if I just sit close that within a few minutes they are cuddled up next to me.
Eat Meals Together
With life being so consumed by school, work and extracurriculars, it can be difficult to sit down to a family meal together. This is so hard for our family and I am sure yours too.
It is important however, to make sure that you carve out some time to eat together. Whether you make Sunday brunch a weekly family tradition, or you eat family dinner together every night, the time you spend around the table will be extremely beneficial to the connection you have with your tween. Family meals provide several opportunities to talk, and get to know each other on a deeper level, just make sure to turn off all the tech.
Speaking of eating meals — I just loved the chapters about meal planning and having kids help in the kitchen in Family Routines. Hilary talks about including your kids in meal prep — and more. I think you'll love it — in fact, she guarantees it. Join for a month, or a year — you can cancel at any time — you can even save 10% with code SAVE10.
Words Matter
As our tweens get older, it can be difficult to find lots of time to really communicate. While you may not be blessed with the gift of time, there are some regular words of affection that you should be speaking to them.
Always tell them how much you love them, be receiving when they arrive home at the end of each day and make sure to greet them in the morning and say goodnight every night. While these may seem simple, they are crucial when it comes to connecting with your tween.
Include Their Friends
Show your tweens that you have a vested interest in their lives by welcoming their friends into your home. Providing your tween with a safe and comfortable space to bring over friends is important as it will show them that you are truly interested in their likes and dislikes. Not only that, but your tween may be home more often if they feel as though it's a comfortable place to have weekend hangouts, after school jam sessions and sleepovers. This gives you a chance to get to know your tween's friends without being overbearing and show your tween how much you care.
Participation is Important
Participating in activities that your tween enjoys is extremely important. In fact, this may seem simple but it's a fabulous way to connect.
Whether your tween likes to watch YouTube videos, play board games or get in a round of video games, participate in some of those things with them. This shows your tween that you are interested in the things they enjoy, and you may be shocked at how much they open up when they are participating in things they love to do.
This winter I specifically researched to find a show that all my kids plus my husband and I could enjoy together. I had noticed that whenever it was TV time the older boys would just grab their IPads and watch their own videos.
I wanted to reconnect and have something that our family did together. If you are wondering what we are watching it is the show Just Add Magic on Amazon Prime. We all love it even my 7-year-old daughter. There are 3 seasons and it has been an awesome motivation for them to get their homework finished and showered quick so we can all have time to watch 1 or 2 episodes.
Taking an interest in the things that interests your tween or take the time to find something for your whole family is a great way to connect and show them you care.
One on One Time
If your tween has other siblings, especially younger ones, they may feel as though they don't get enough attention anymore. In fact, you may not even notice, as your tween becomes more independent, especially if you are focused on your younger children who may seem to need you more.
The truth is, your tween still needs you, and needs one on one attention from you. Try to go on a date night to your tweens favorite spot occasionally and spend one on one time with them, focusing only on them. This will help them to feel important and know that they are still special, as well as facilitate a deeper connection with you.
While a full social life, busy school day and tween angst may seem to stand in the way of a connection with your tween, it doesn't have to. Make sure to provide your tween with physical affection, eat meals together, communicate your feelings, include their friends, do things they love and spend one on one time with them. The connection is still there, you just need to make sure you pay attention to how to strengthen it.
Like it? Pin it.