Stews, soups, cobblers, and casseroles! Everyone loves them but no one wants to clean up after dinner is over. Slow cookers can make some scrumptious meals, and most will agree it's one of the handiest kitchen gadgets you can own! If you're an avid fix it and forget it chef, you'll love these tips on how to clean a crock pot.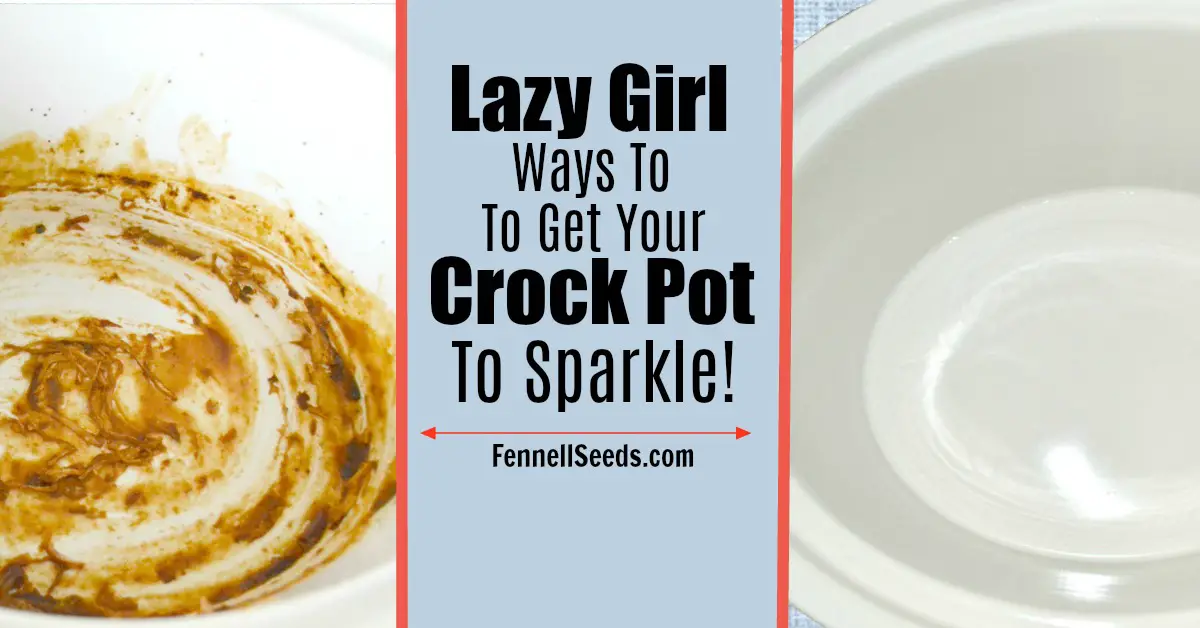 6 Different Ways of How To Clean A Crock Pot
1. Good old fashion soap and water
It may seem too easy to be true, but soap and water are actually one of the most effective ways to clean, well, anything! This, of course, includes your trusty slow cooker. One of the best and simplest ways to clean your cooker is to fill it with water and add a few drops of dish soap.
BUT WAIT!! This is what I didn't know. Next, you'll turn on your slow cooker for one hour while it cleans itself! It may seem simple, but soap, water, and a little time can work wonders! Why didn't I think of turning it on and letting the heat do the work? So glad there are others to share these little tricks.
2. Ammonia
Place a small bowl filled with ammonia in your slow cooker with the lid on top. Now, wait! No really! It's that simple! The fumes from the ammonia do all the work for you. Just make sure you're careful when you open your slow cooker later to give it a rinse! You don't want those fumes getting into your eyes. Safety first!
3. Hydrogen peroxide
Do you have a few stuck on stains that won't seem to scrub away? Hydrogen peroxide is your new best friend! All you have to do is dab a little on an old rag or sponge and use a little elbow grease! Hydrogen peroxide is perfect to use after any of these tips for that extra little bit of shine!
4. Baking soda
Remember our first tip where you use good old fashion soap and water? For stuck on gunk that's putting up a fight, replace the dish soap with baking soda. It's not just for your favorite slow cooker cakes and cobblers; it's also a great way to get them off your cooker!
5. Baking soda and vinegar
Our good old friend baking soda is back again, but this time it's teaming up with vinegar! Did you know that baking soda is a base while vinegar is an acid? When they mix together, they fizz and foam up to take care of any tough stain. Fill your slow cooker with a little water, baking soda, and vinegar and turn the heat on for one hour. You'll be surprised at how easy it is to knock out that grime!
6. Overhaul recipe
Sometimes we're too tired after dinner and leave the dishes until the next day. There's no shame in doing that, especially when you have a killer crock pot cleaning routine like the one we're about to mention to you! So, let's get this slow cooker cleaning party started! Here are the steps you need to take:
Fill your slow cooker with water
Pour in vinegar (one cup)
Add some baking soda
Wait for it to fizz up
Turn your slow cooker on low and let sit (with lid on) for 4-8 hours
If you so choose, you can leave this mixture in your slow cooker overnight for even better results! Once your crock pot finishes soaking, allow at least an hour for it to cool before emptying it out. You wouldn't want to burn your hands!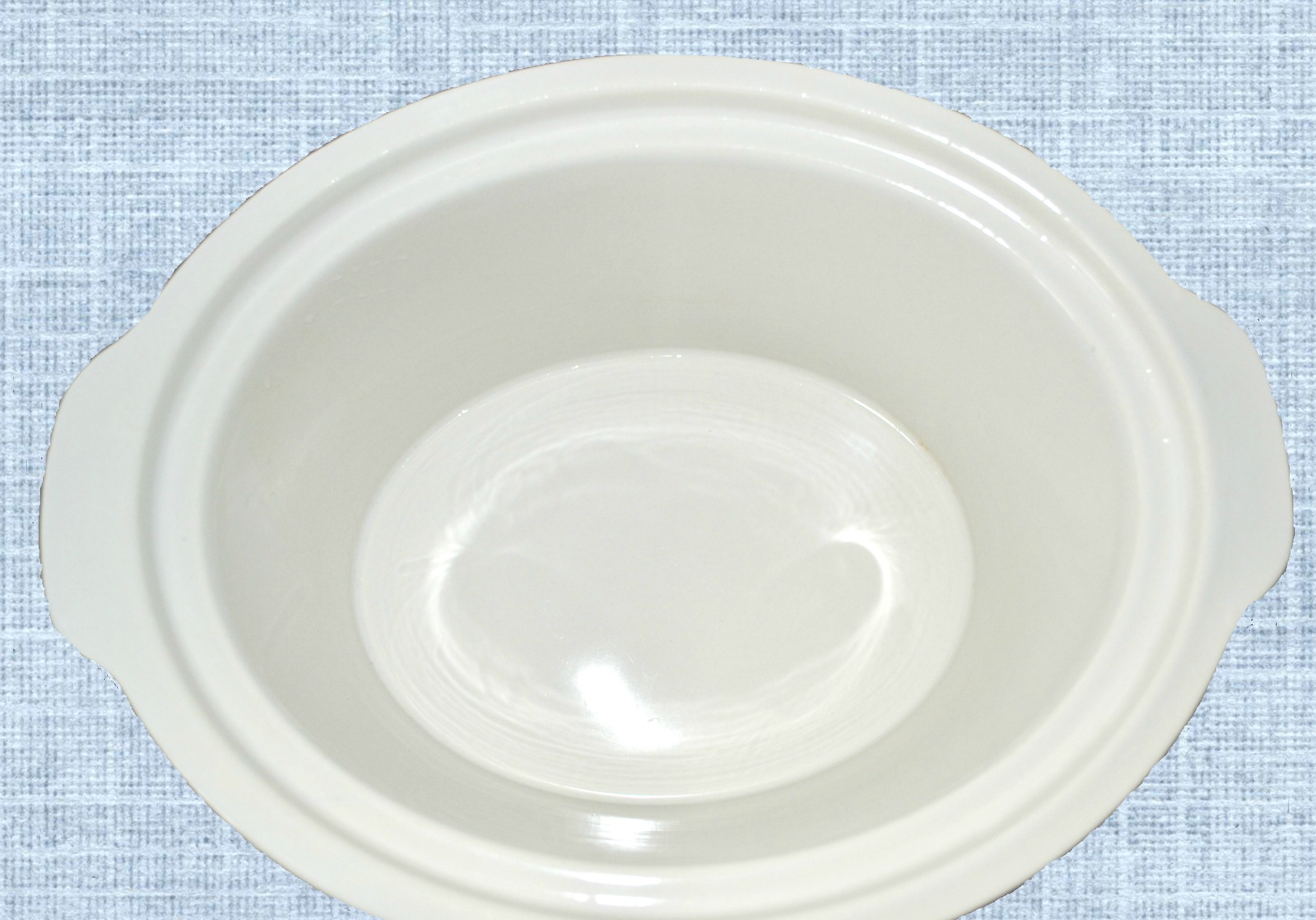 How to Clean a Crock Pot Base
There are two ways to clean the crock pot base.
Use a Magic Eraser – moisten the sponge and get to scrubbing. It can make a big difference.
Use a bowl/cup of ammonia. This method really gets the stuck on dirt to come off. Pour some ammonia in a small bowl and place in the base of your slow cooker. Turn it on low for 2 hours. When you lift the lid be sure not to have your nose too close to the lid as the fumes can be overwhelming. Then use a wet sponge to wipe away the mess.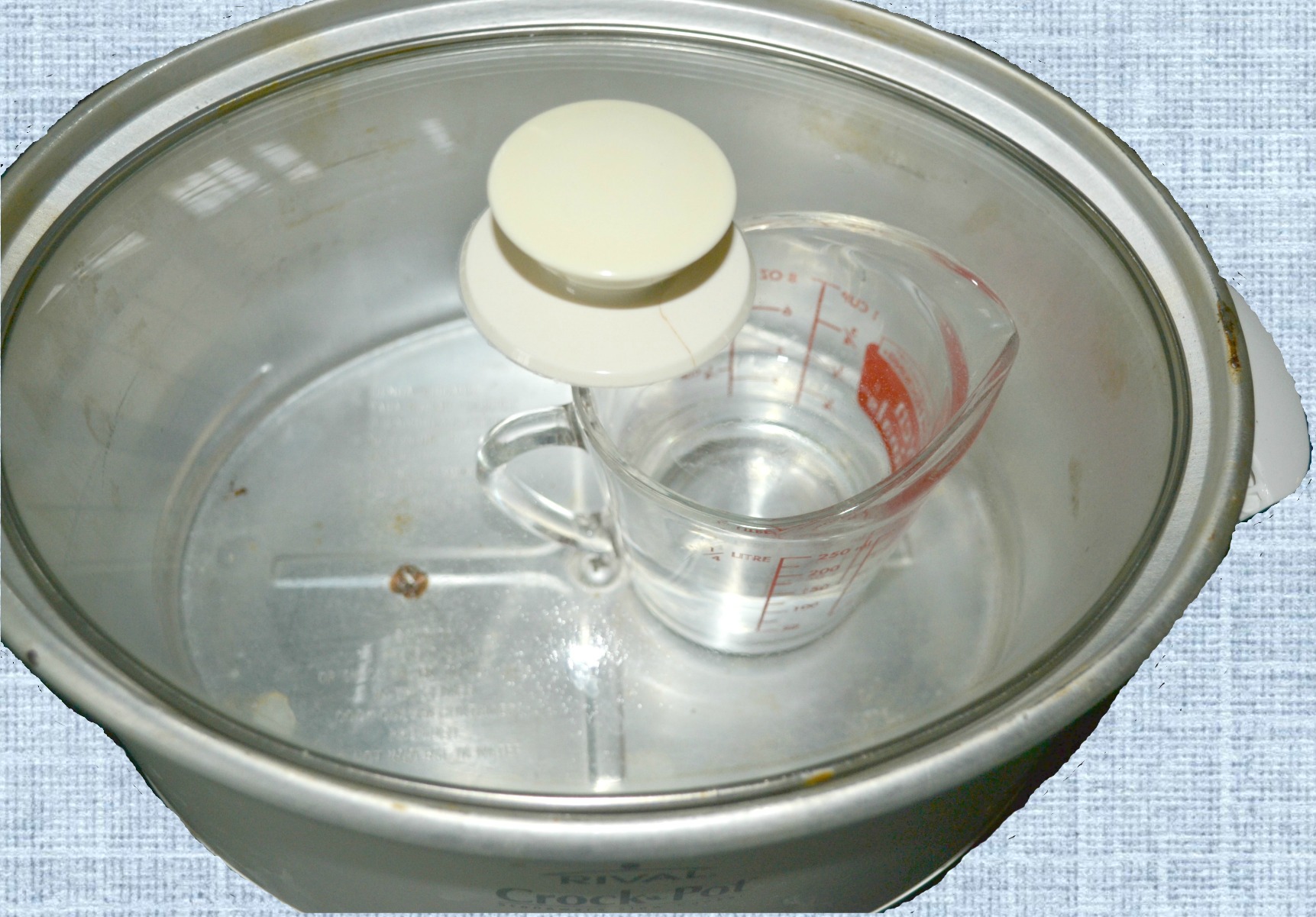 Slow cookers are a tried and true way to make some of the most delicious, healthy, and easy meals that you have ever had. Whether you're one to clean right after a meal or you're a "leave it until the next day" kind of person, your slow cooker is sure to shine when you use any or all of the tips above!
Happy slow cooking, everyone!
3 Slow Cooker sizes I use and recommend:
I use a 4 quart Crock Pot the most often because I usually cook just 3-4 chicken breasts in it to feed my family one meal.
I have this Mac-Daddy slow cooker too…..but really my husband is the only one that pulls it out when he is making chili or BBQ for a crowd. It is 7 Quarts and is huge and super nice but I think it is a hefty price tag for how often we use it. There are less expensive options out there for sure but this was an awesome gift for him and anything that will inspire him to cook dinner instead of myself is great!
We also have this cute little baby pot for cheese dips and appetizers.
Have you seen these other cleaning posts?
How To Get Sticker Residue Off Clothes After Going Through The Wash.
A New Way to Organize Bags of Chips in the Pantry
Like it? Pin it.