Do you get nervous when the clock is inching closer to evening (aka the witching hours)? That nervous energy builds up as the afternoon passes by and you start thinking, "How bad is it going to be tonight?? Is mine the only baby fussy at night?"
I used to walk in circles around the house from 6:00PM until 9:00PM. It was the same loop through the kitchen and into the dining room every night. The loop was the same and so were the questions I'd ask myself: Am I good mom? What else could I try???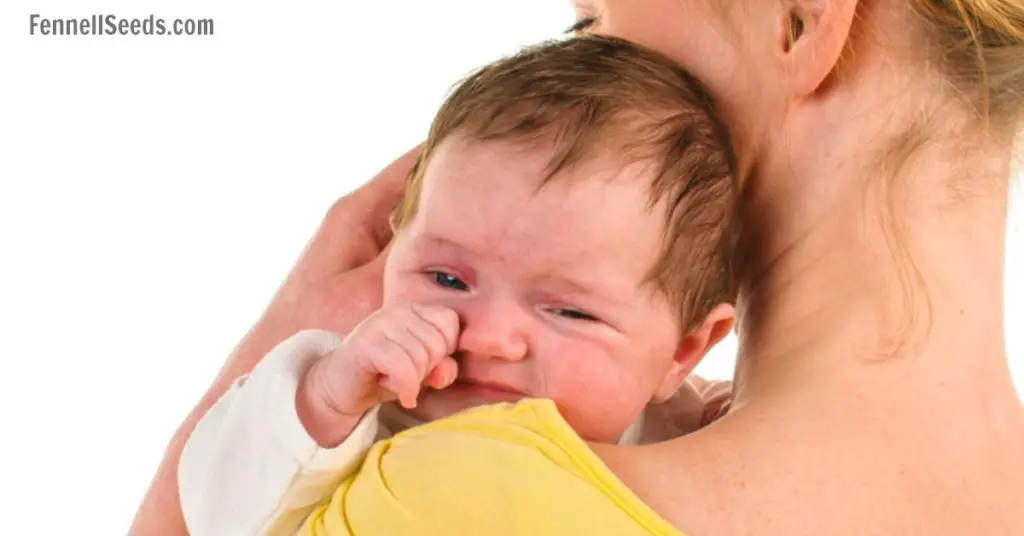 Why are babies fussy at night
They are overstimulated –Some babies just don't thrive in a busy environment filled with a lot of action, especially at night.  They have already had a full day and are ready to wind down just as school lets out and work wraps up. Your spouse walks in the door from work and is excited to reconnect with your baby.  On top of that, your other children are garnering for attention and you're starting to prep for dinner.  This sort of love and attention, along with the banging of pots and pans, can actually be a little startling to a new baby who is craving a little peace and quiet. 
They might be hungry – The evening is a prime time for cluster feeding. They just can't get enough milk in their tummy. They might also be too tired to get a good latch and instead feed for few minutes then rest for a few minutes.
5 things to try when your baby is fussy at night
1.Baby wear – First off, rest your arms. A baby carrier is a life saver in these situations. If your baby just wants to be walked put him or her in a carrier. Oftentimes, my husband and I will go ahead and swaddle our baby with no intention to put him to sleep. We just want her to have the feeling of being held and swaddled while also being walked around the house. Obviously we were up for trying just about anything at that time. The book Happiest Baby on the Block by Harvey Karp gives so many suggestions on how to soothe a crying baby. It is a lifesaver! My husband watched the DVD (he wouldn't read the book) and he said it gave him real tips that he could use. I swear this video and the tricks it taught gave my husband the confidence to handle a crying baby on his own.
2. Gripe water/ Gas drops – If your baby seems to be in pain it could be gas. Gripe Water and Gas drops can really help lessen the pain for your baby.
3. Get outside – My husband always seemed to have the magic touch when it came to getting our babies to stop fussing.  That was until I figured out his secret weapon! He used to always walk them out onto the porch.He used to always walk them out onto the porch. The different scenery and fresh air seemed to completely change our baby's disposition. They would stare at the sky and listen to the different sounds. It's easy to forget that a simple change of scenery can change your mood.
4. Check for an ear infection –Did the fussiness just start in the past day or two? If so, this could be a sign of an ear infection or other illness.  My son once spent an entire day crying which was out of character for him and left me totally confused and frustrated.  Finally, my mom suggested an ear infection and sure enough  she was right.  What a relief to actually figure out what was wrong. Did you know you could buy your own  otoscope? It's surprisingly inexpensive and would have saved me so many trips to the doctor! 
5. Have a glass of wine –Take a step back and relax. If you've tried trick after trick and checked with the pediatrician, you might just need to pour yourself a glass of wine and keep repeating, "This is just a phase!"  This practice came in handy with my youngest. 🙂
When Do the Witching Hours End?
This was a question I googled MANY times and most of the research says that witching hours start between 2-3 weeks old and ends between 3-4 months of age.
So, hang in there Momma! You can do this.
Like it? Pin it!