Does your pregnant belly itch? If so, you are not alone! Learn more about why your belly itches and what you can do about it to make it less irritating.
Congratulations on your pregnancy! It is an exciting, nerve-wracking time, and with it comes a lot of body changes. Your body is changing, expanding, and growing faster than it ever has. It takes a lot of internal coordination to grow a baby, and your body is doing its best! But sometimes even its best leaves you feeling a sense of discomfort.
For many women, one of the biggest sources of pregnancy discomfort is the belly itching. Your skin may itch in general, but your ever-expanding belly usually takes the brunt of it. So, why does it happen?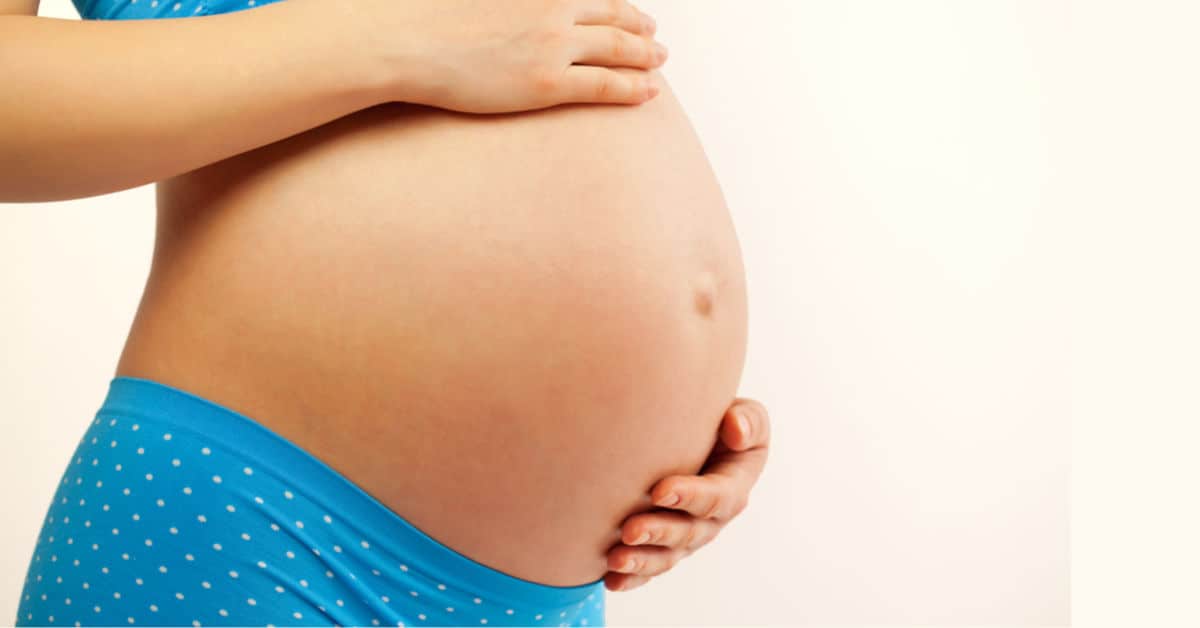 As your stomach expands to accommodate the new life growing inside of you, the skin begins to stretch. While it stretches, it can quickly become depleted of moisture. The less moisture, the more your skin will itch.
This stretching-induced itchiness is common with other areas of your body as well and is not limited to just pregnancy. As your skin stretches, the itch grows exponentially. Any weight gain can cause your skin to stretch, dry out, and become more sensitive.
Don't underestimate the power of pregnancy hormones on how your skin feels as well! Fluctuating hormones can change how your skin reacts to moisture, chemicals, and more. They can make your body feel itchy, dry, and even irritated.
Keep in mind that if you have recently been prescribed a new medication by your doctor and you start to experience itchy skin, it is best to call your physician right away. In some instances, itchy skin is caused by an allergic reaction to a medication, chemicals, or other irritants that have nothing to do with pregnancy. It is always better to be safe and have it checked out.
Belly Itching Cures
When your pregnant belly starts to itch, it is time to try some simple remedies that will soothe the irritated skin. Here are five that work well and will help you stay itch-free.
Moisturize, moisturize, moisturize!
Moisturizer is always your friend, but during pregnancy, it takes on a whole new level of closeness. Using a thick, fragrance-free, natural moisturizer like shea or cocoa butter, coconut oil, or aloe vera gel can put the moisture back in your skin and cut down on the itching.
My favorite was this one that also helps with preventing stretch marks. I know that some people end up with stretch marks no matter what but I had twins and don't have any stretch marks so I swear by this oil. The good news is that you can use it on other parts of your body as well.
Are your legs feeling itchy? Moisturize them too!
Wear breathable clothing.
Those polyester yoga pants may have been your favorite before you got pregnant, but chances are that synthetic fibers are not doing your itchy belly any favors. Instead, stick with breathable cotton that will allow airflow and be less irritating to your skin. Silks are also a nice wardrobe addition during pregnancy if you want to feel extra fancy!
Get a humidifier.
Remember that as your belly expands, and the skin stretches to accommodate baby, you start to experience a lack of moisture in your skin. Investing in a small humidifier to create a more conducive, more moisture-rich living environment can make the itch lessen and have you breathing and living better overall.
Skip the hot shower.
Hot showers are amazing, but they also do what you are trying to avoid – they strip the moisture from your skin. Instead of cranking up the heat, opt for a warm shower instead. You will still get the benefits of relaxation, but the temperature will be more conducive to keeping your skin's moisture where it belongs.
Make it a moisturizing shower.
That expensive, fragranced shower gel that you have been using for years has always been there for you. But during pregnancy, it may be time to retire it for a more moisturizing alternative. By using a moisturizing shower gel and combining it with a warm (not hot!) shower, your skin can capture some of the moisture it so desperately needs. Try to avoid shower or bath products that are heavily scented or that contain harmful chemicals as they can irritate your sensitive pregnancy skin even more.
The Final Word on an Itchy Belly
While your itchy belly may be driving you crazy, your skin is actually doing its job during this amazing time. By stretching, it is accommodating to make room for your precious baby as it grows inside your womb. So take the time to soothe it with lots of lotion, humidity, and warm water. Before you know it, your baby will be here, and an itchy belly will be a distant memory.
Other Posts You Will Love:
Important things to know about Fetal Movement
Free Online Childbirth Classes to fit in your schedule
Like it? Pin it.