If you don't have a mudroom, no problem, here are the best ways to organize shoes. I don't know about you but the first problem you see in our home is the pile of shoes by the door. I'm looking for great shoe storage that is nice to look and can hold a lot of shoes.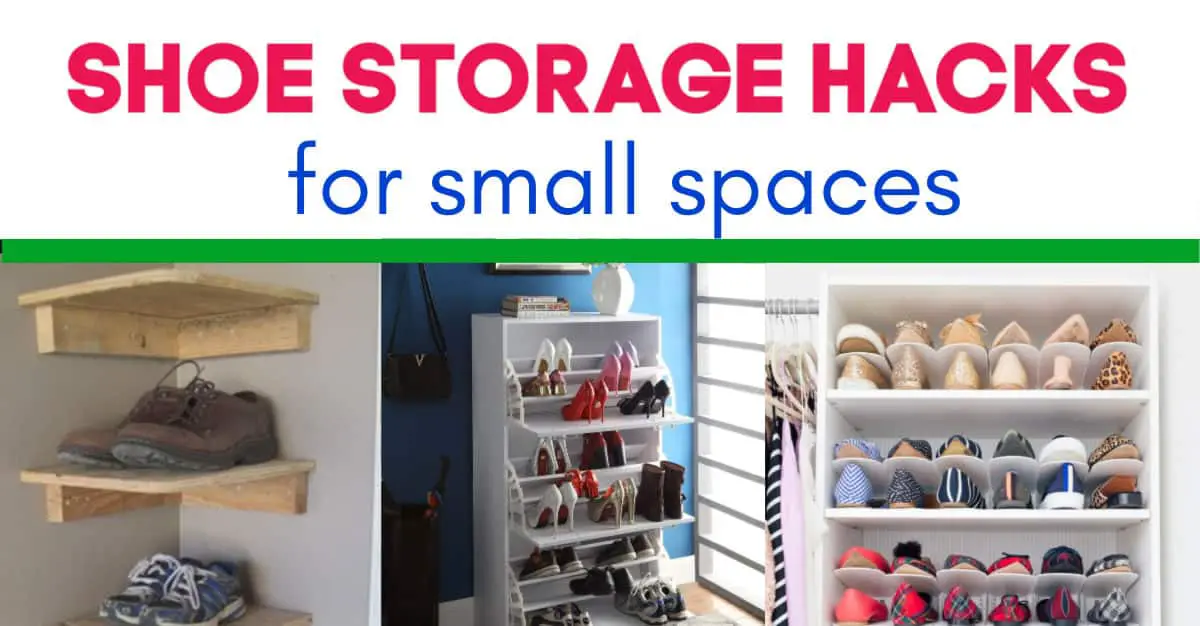 Here are some very clever ways to organize shoes and keep them out of the way. Some of them are even easy for kids to keep up with. If I could get my kids to clean up their own shoes then I would know the solution was perfect.
Best Ways to Organize Shoes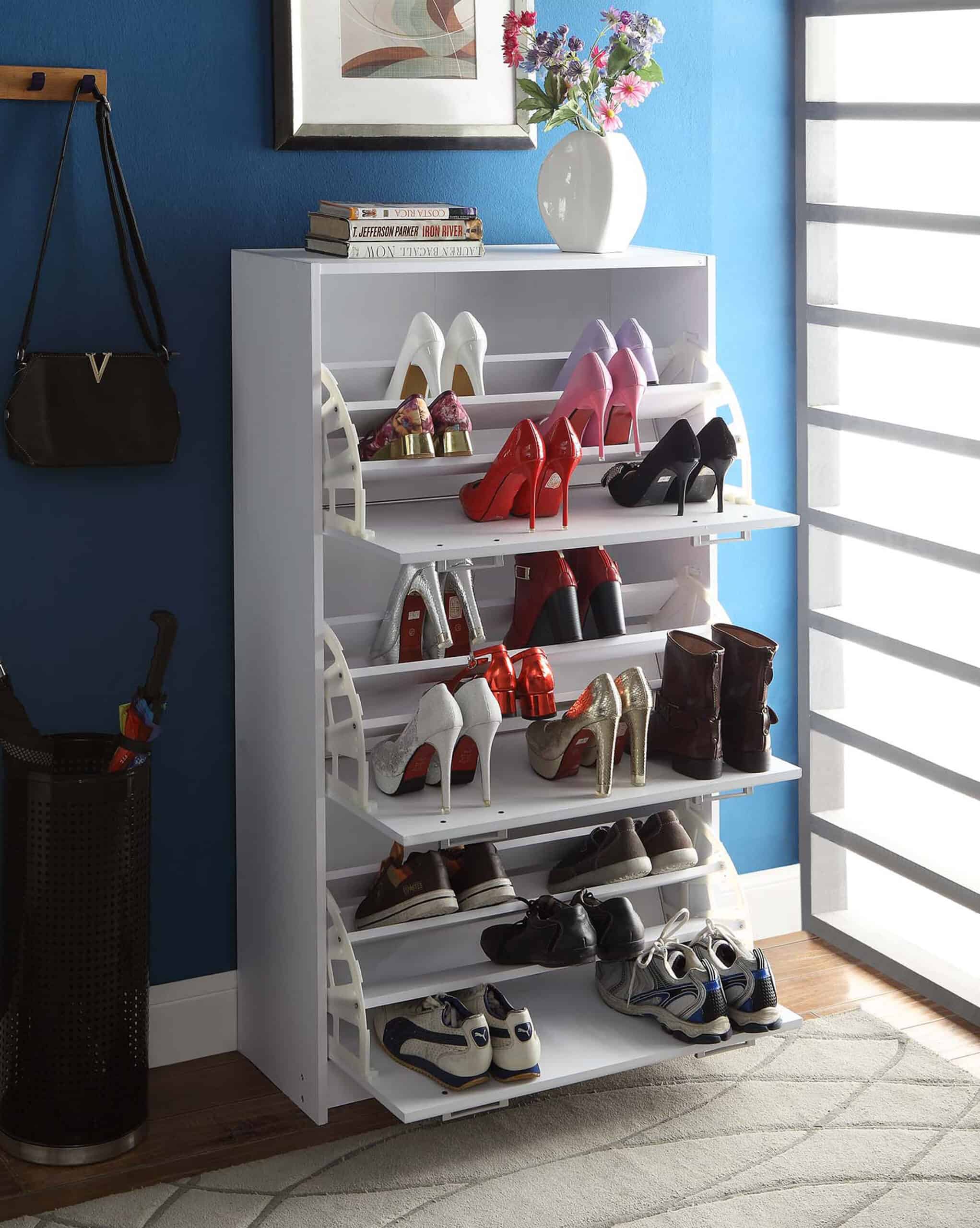 2. Corner shelves – I love these for either the garage like these or in a small foyer and you could paint them white. They wouldn't take up as much room as a shelving unit by the front door.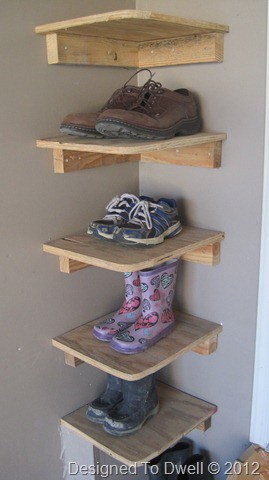 3. Shoe Stackers – If you have shelves but can't fit all your shoes on them then this little product is perfect for you. You can put several more pairs on the shelf and it makes everything look neat and tidy. Buy them in packs of 10 or 20 here. They will save you so much space.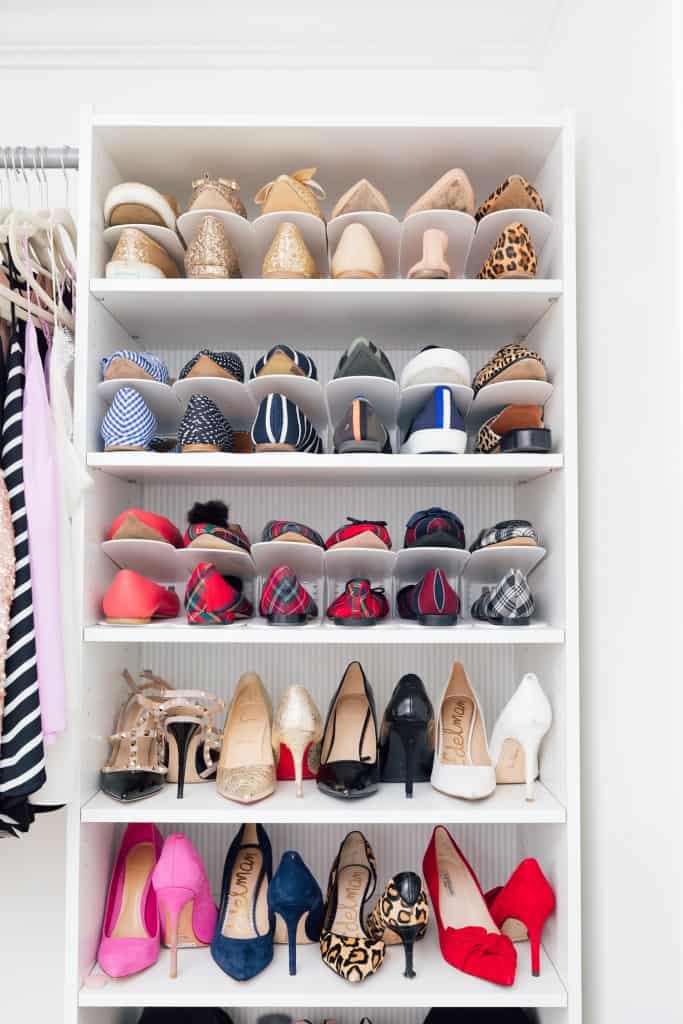 via Lemon Stripes
4. Under The Bed Shoe Organizers – I love the idea of storing out of season shoes under the bed. If you have a small apartment this could be where you store your shoes you don't use as often. These storage containers are adjustable.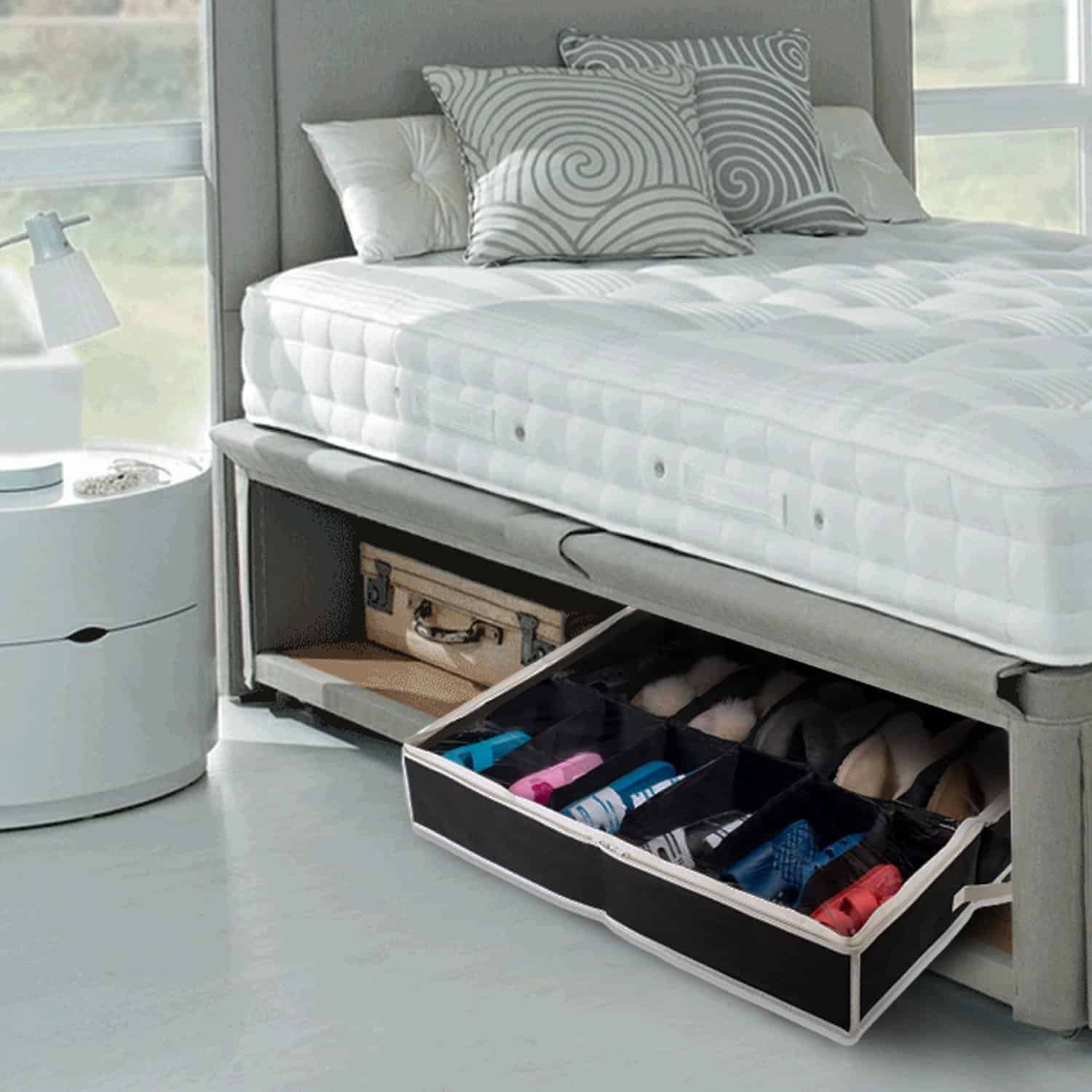 5. Closet – I like the way they bent these hangers. In my studio apartment I had shoved a dresser in my closet so I had more floor space. This would have been perfect to hang above the dresser. Just take some pliers to bend.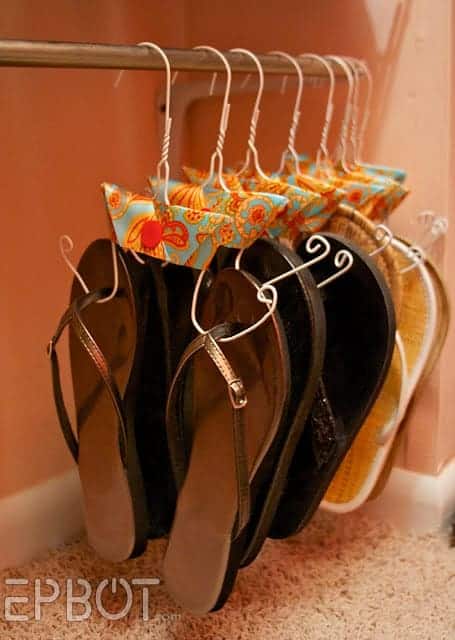 6. Lift Top Storage Bench – A lift top bench that can be used either at the end of your bed or as a coffee table is perfect for storage. This storage bench is super stylish as well.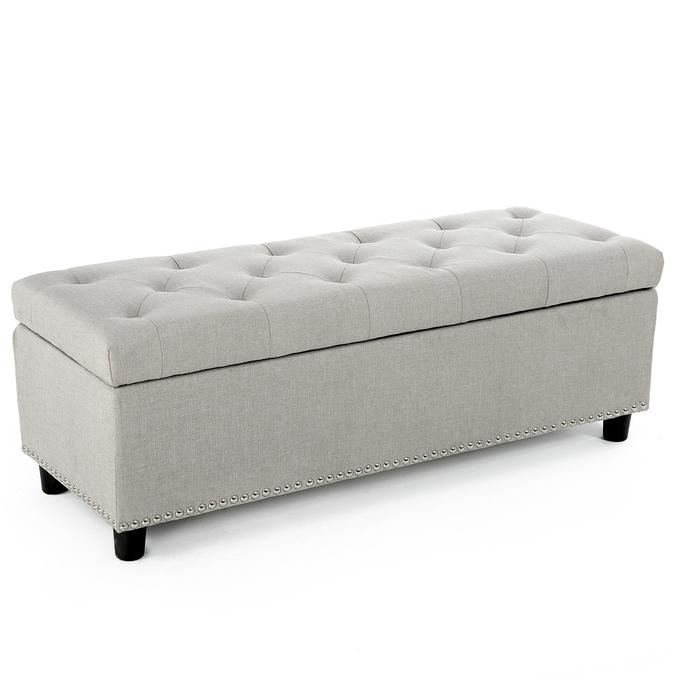 All of these ideas will help keep your shoes contained and your space stylish.
Other Posts You Will Love:
How to Organize Dresser Drawers To Save Your Sanity
20 Stunning Coffee Stations For Your Home
Like it? Pin it.