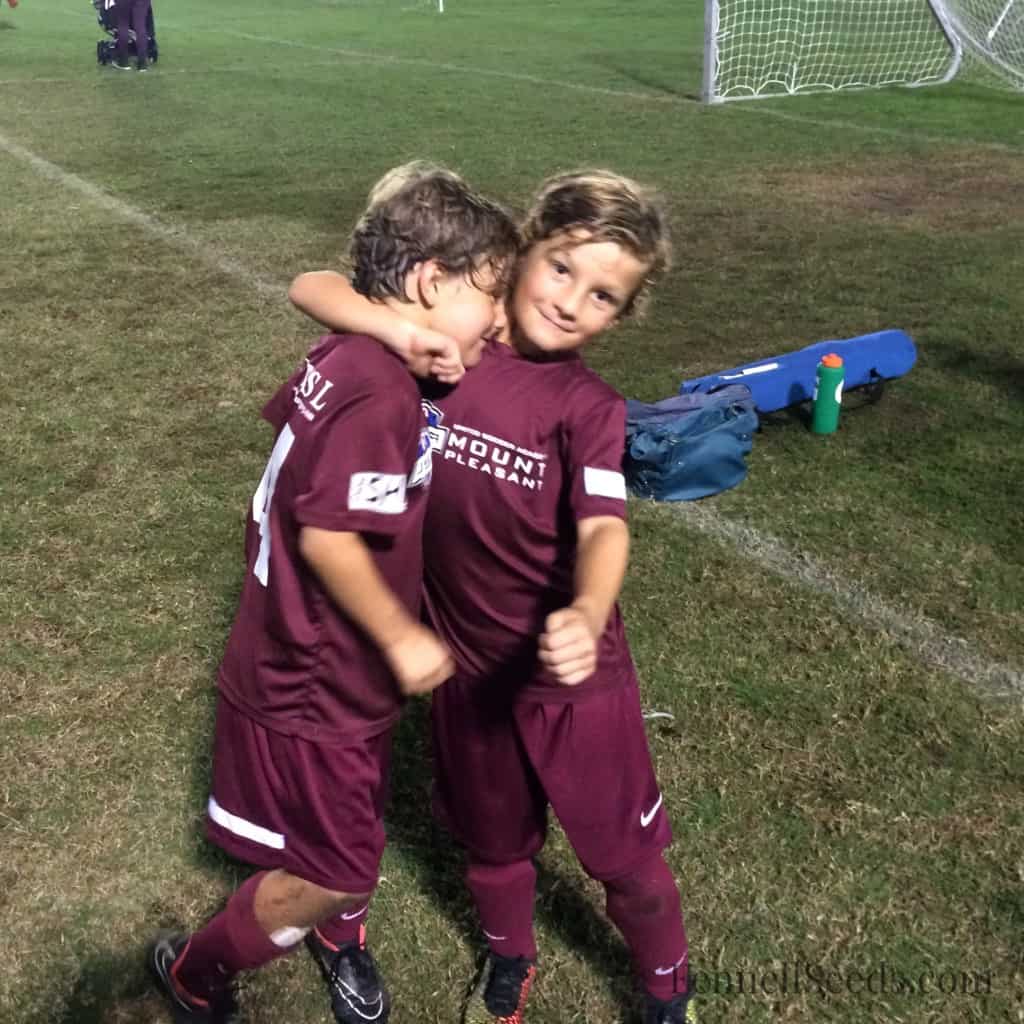 Like I have said before, I am an over-scheduler when it comes to kids activities. I like them to keep active and learn as many skills as possible. Maybe this is because I dedicated myself to one sport very young and while I was very successful I wonder if I could have done other sports (especially team sports) too.
This past weekend my daughter who is 3 had a soccer game  and my boys had one soccer game. Next weekend my daughter has 1 game and my boys have….3 games!! That is maybe a little more than they can physically handle.
A few weeks ago they did a soccer tournament and had 4 games in 2 days and by the last game they looked like they couldn't move. They were basically just kicking the ball out of bounds just so they could stop running. We will see how it goes this time.
Since this is our first season of playing more than just once a week I need to make sure I have the right sideline gear and some of the fields are far from the parking lot so I am considering purchasing a collapsible wagon to keep in our trunk to carry all our chairs, blanket, toys for Britton etc. Has anyone bought one of these and have a certain brand they like? Man…I just clicked over to Amazon to start looking at the wagons and I didn't realize how expensive they were! Some are $150! I think this one is more in our price range. 🙂
I hope everyone had a great Halloween! It was definitely our best yet. Our neighborhood had a pre-trick or treat party and then everyone started together and the boys had a blast running from house to house with all their friends. Britton had fun and was ready to go home after about 45 mins which was plenty long enough for me too. We then had a bunch of neighbors hang out in our driveway and my neighbor brought a ton of food over, it was lots of fun.