Feeling your little one moving in your belly for the first time is magical. It momentarily can cause pregnant women to forget the swollen feet, sore back, heartburn and all the other uncomfortable parts of being with child. There are however, things you need to know about fetal movement when you are pregnant.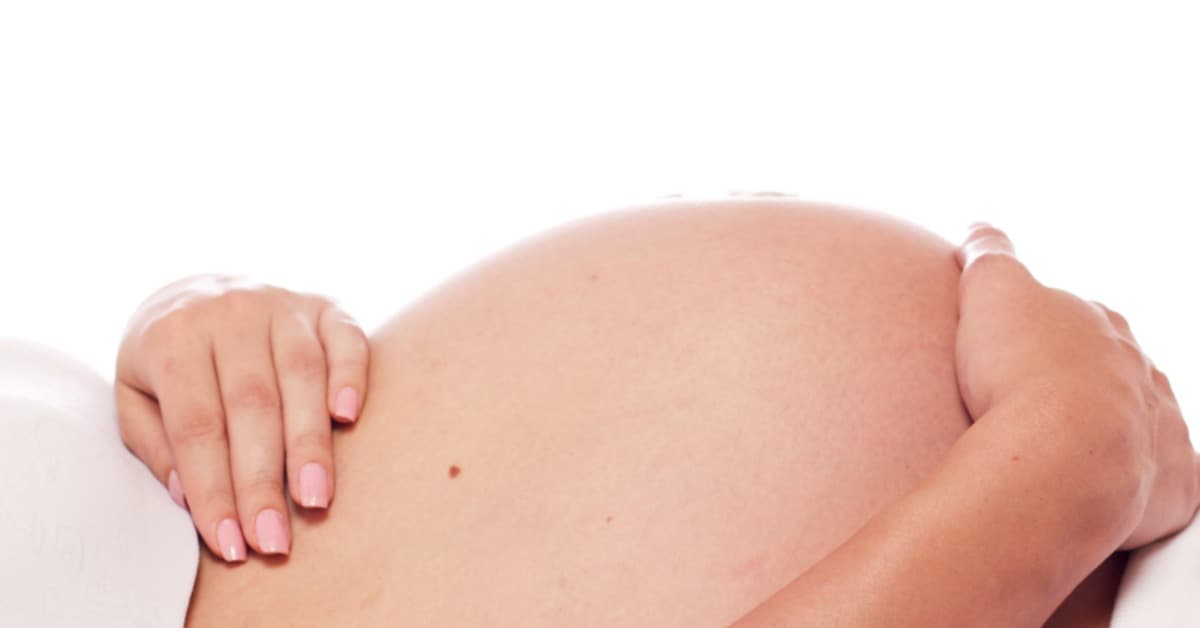 While little kicks, hiccups and twists can cause a mom to feel an overwhelming sense of love and excitement, sometimes fetal movements can cause the opposite feelings. Especially when you feel as though they are coupled with doubts and questions. Many moms find themselves wondering if their babies are kicking too much or not enough, and these doubts and fears can cause extreme anxiety.
It is important to keep in mind that fetal movement can change as every baby is different, and there is a broad spectrum that is normal. It does help, to try to understand what to expect, what your baby is dealing with in your belly and when these things are happening.
Fetal Movement – The First Trimester
While the first trimester is a time that surrounds rapid development of your little one, you shouldn't expect to feel any movement. Your baby is too deep within your womb and far too tiny to even help you feel anything at all.
Fetal Movement – The Second Trimester
This is when you will start to feel those little movements. Over the next few months, you are sure to feel some fun kicks and more.
Week 14
When you first feel movement, it is also called quickening. Most women can expect to feel these movements between the week of 14 and 26, but it is usually closer to week 18 and 22. Remember though, variations are common. Where your placenta is positioned can also play a large role in when and how you feel fetal movements. If it's facing front, which is also called an anterior placenta, it can stifle the movements. This mean you may have to wait a little longer to feel your baby move.
What do Kicks Feel Like?
Early fetal movement is difficult to describe, and even recognize sometimes. It can feel like small little flutters, comparable to the butterflies you get when you are nervous. It can also feel like waves, twitches, nudges, stomach growling or hunger pangs. If you aren't feeling any of those movements, it can also feel like a rollercoaster or even little bubbles bursting. No matter what your experience with your baby's first movement is like, it is sure to make you smile when you find out what's happening.
It is important to note that all babies are different. The patterns and rhythms of their activity and movements will vary. You don't want to waste time comparing your baby's activity with those of others, especially any previous children you may have. Do not stress if your baby seems a little unusually active either, this certainly does not mean that your child will turn out to be extremely high energy later in life.
When You Will Likely Feel the Most Movement
The motion of your own body during the day does have the ability to set your little one off to dreamland. Not only that but you often have your focus directed to other things when you are busy each day. However, there are sometimes that you will probably notice that your baby is more active.
After you eat – When your body experiences a surge in blood sugar, your baby may have a rush of energy.
When you are scared or nervous – If you have a boost of adrenaline, your baby may have an energy boost as well.
When you relax – When you finally have time to relax and focus more on your own body, you are likely to be more aware of what is happening with your baby.
Fetal Movement – The Third Trimester
This is when your womb starts to become less spacious for your little one. In fact, you may be feeling fetal movement every single day from here on out. During your last trimester there are a few things you can expect.
Counting the Kicks
Your doctor may want you to count your baby's movements starting in week 28. This will ensure that everything is progressing as expected.
Frequency – Every single day, set aside some relaxed time to count kicks. Do this once in the morning and one in the more active evening hours.
To do – Sit in a room with a clock and begin counting the movements. Kicks and rolls count. When you reach 10, note the time.
What to look for – Your doctor will probably say to look for at least 10 movements within an hour time frame or less. That is considered normal, although sometimes it may take a bit longer.
What to pay attention to – If those 10 movements within an hour time span are eluding you, there are a few things you can do to attempt to change that. Drink some sugary juice or have a snack and then lay down to count again. If it takes in excess of 2 hours to count 10 fetal movements, it is a good idea to contact your doctor. Keep in mind though, this doesn't mean something is wrong. It is just a good idea to evaluate or monitor what is happening.
Remember – It becomes more important to check for fetal movements closer to your due date. By your 9th month you want to ensure that you are counting several times a day. This will help you notice any sudden decreases in movement.
Decreases in Fetal Activity
It is always good to be aware of the way your baby is moving throughout your pregnancy. There will be many different times that you will experience changes in the way your little one moves, which in most cases are totally normal. There are, however, a few times that you may experience a decrease in movements.
After sex – The rocking motion of sex can easily rock your baby to sleep in your belly. On the other end of the spectrum some babies will become more active. These changes are completely normal and healthy.
Second trimester – Once you begin to feel your little one's movements, you may become concerned if you go a while without feeling anything. It is quite normal at this stage for your baby's movements to be irregular. Some of their movements in the second trimester are easily missed due to your baby's size and position.
Third trimester – During this stage your baby will have a fairly regular sleep cycle. It is typical for an activity lull to be because your baby is sleeping. Any sudden decreases in your third trimester will be identified by counting.
There are many things you need to know about fetal movement when you're pregnant. Just make sure that you follow what your doctor says, report any irregularities and don't compare your pregnancy to anyone else's.
If you wand to feel even more confident. Look into online and local prenatal classes. Your doctor will have a list of some at your local hospital but if you or your spouse have time restraints there is a fantastic online prenatal class run by a labor and delivery nurse. When 1+1=3. Take a look at all her options. She will make sure you are well prepared for the birth of your little one. Plus you can take the class online when it is convenient for you!
Other Posts You Will Love:
5 Things To Do When You Find Out You're Pregnant
Can Cinnamon Cause A Miscarriage? 
Like it? Pin it.