Today is the day. Summer break has come to a seemingly sudden close and you've scanned your kids' back-to-school checklists for the umpteenth time.
As a parent, you're likely reacting one of two ways; you're either sweeping your kids out the front door and onto the school bus (sayonara, see you in 8 blissful hours!) or you're clinging onto them for dear life and ugly-crying after realizing how fast they've grown.
Regardless, you want your children to feel extra special as you send them off to their precious days of classroom learning. Kicking off the school year in a positive and loving manner will not only give your child a boost in their confidence but will encourage them to flourish in their new learning environment.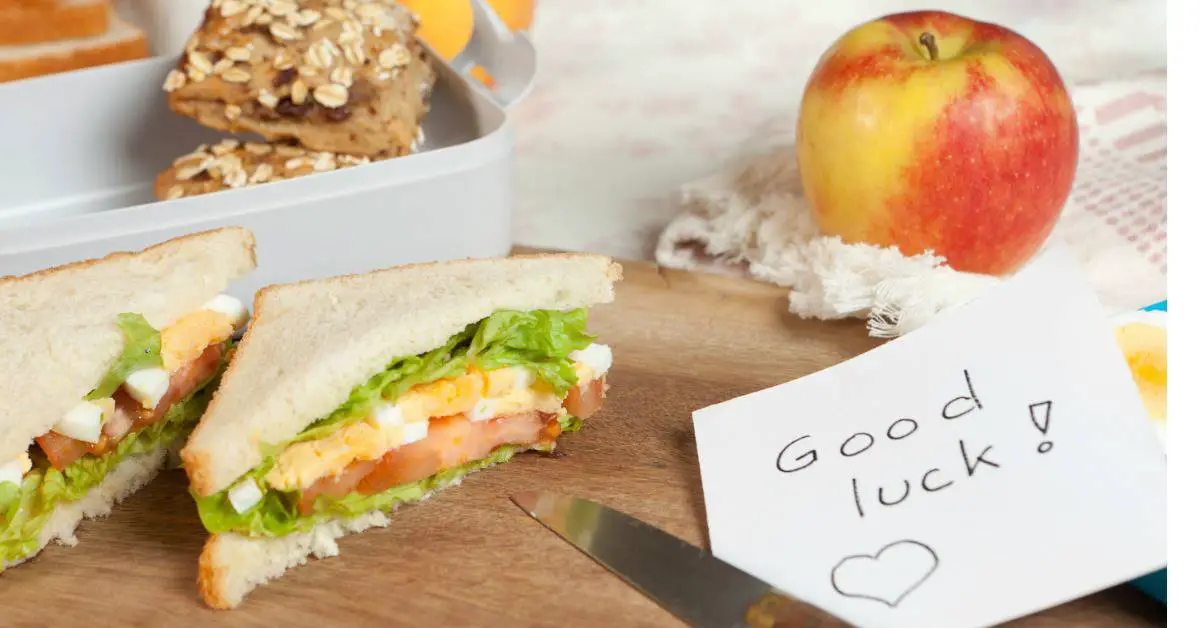 In our family, we are strong believers in giving our children the best possible start to their school year. The following list contains tried-and-true ways of showering your children with appreciation before they start their next educational journey.
Fun First Day Of School Ideas
A Brand-New Book to Enjoy – The night before, gift your child a picture book that is relevant to the excitement of going back to school. Reading together is a wonderful bedtime routine and it will help your child sleep soundly and hopefully dissipate any nerves they may have about their big day.
Decorate your Child's Door – Imagine the pleasantly surprised look on your child's face in the morning as they discover long, colorful streamers and tinsel cascading down their bedroom doorway. They will certainly feel like a celebrity as they step out as a star student. Here are some cute Back to School Decorations.
Serve a Special Breakfast – Start the day right with their favorite nutritious breakfast served on colorful back-to-school dishware. These plates and cups are also convenient for easy clean-up after an exciting morning like today.
Pack a Creative Lunch – Crafting a healthy lunch doesn't have to be difficult. In fact, Amazon provides lunch boxes that are geared to encourage appropriate food proportions for kids! I use these and they fit in our normal lunch boxes. What a fun way to help them to eat their veggies and maybe their entire meal.
Draw on their Napkin – Our kids love the custom drawings they find on their napkins packed in their lunchboxes. Get creative and draw funny faces, animals or even write their name in fun bubble letters.
Write them a Love Letter – Sending your child off with a simple yet sweet love letter tucked in their backpack will make them feel extremely loved and special. A letter from you will likely become a precious keepsake for many years to come.
A Snazzy Outfit – Who doesn't feel amazing after walking out of the house with a brand-new outfit? Your kids will appreciate their fashion-forward sense of style to express themselves at school.
Talk about their Awesome Teacher – The best part of school is their amazing teacher! Give props to their teacher and talk about how hard they work to make each school day a fantastic one for your child and their classmates. Teaching your child to appreciate their teacher will help encourage them to put their best foot forward in learning activities.
Encourage New Friendships – If your child is still feeling slightly nervous about their first day back, gently remind them of all the new friends they will make. Every new year at school is guaranteed to meet new buddies that may develop long-lasting friendships.
Back-to-School Photoshoot – Make some extra time this morning to snap some precious photos of your littles as they make way onto the bus. Let them choose some photo props to express their feelings and bubbling excitement. Trust me on this; you won't regret taking pictures every year to show off during their high school graduation.
A Custom Sign – Send your kids off with a custom-made sign made by the family as the school bus drives off. It will leave them feeling loved and missed while they are away from home.
Balloons – Once your kids are home after a fun first day of school, they'll burst through the front door to be showered with colorful, celebratory balloons! What a fun way to celebrate their successful first day back.
"What Made you Smile Today?" – This bright and cheerful way to ask about your child's day can be used to encourage them to seek the positives or look on the bright side if they are occasionally feeling blue. Regardless, it's guaranteed to help them feel good about themselves.
Dinner and Dessert – Your child will be bursting at the seams with stories about their new friends and teachers. Today, let them choose where to eat for dinner and let them gab away. Surprise them with their choice of dessert for a sweet end to their special day. These cute dessert toppers really bring them to life.
Back-to-School Party – If you're a pretty cool parent and have the means to do so, host an after-school party in your neighborhood complete with cupcakes for all. All the other parents will love you for their children's sugar rush.
Whether this will be your child's true first day of school or they happen to be a "first day" veteran, these lovely and sentimental moments will create a lasting impact on their childhood memories. They will always remember the time and effort you took to make these days truly special.
Other Posts You Will Like:
5 Fun Family Thanksgiving Traditions
Like it? Pin it.