The time has come; your child's birthday is right around the corner. You want to come up with a unique birthday celebration.
Your kid won't stop talking about it and makes it the main point of conversation at least once a day, if not more. You start searching Pinterest and find picture-perfect birthday parties that eventually end up costing an arm and a leg. Sure, you can host a party complete with bounce-houses, a balloon artist and a live concert performed by Beyoncé.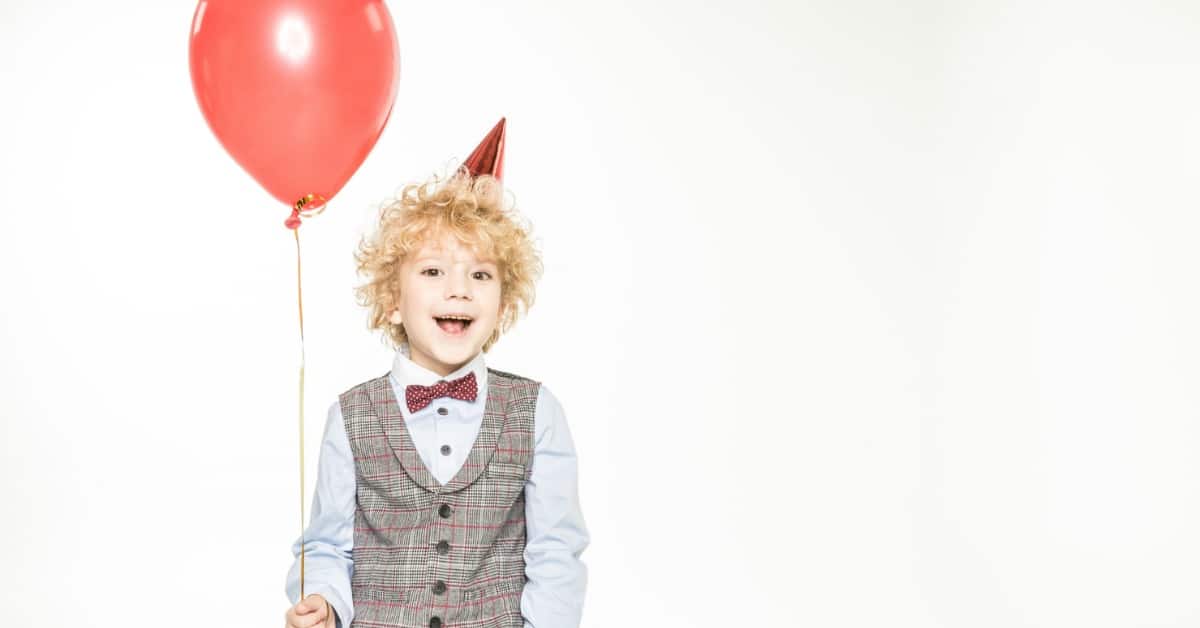 Not so fast. Does your child even want an at-home birthday party, or do they want to do things they really want to do? (sorry, Beyoncé.)
Here is a list of unconventional (and sometimes wild) ideas for your child to celebrate their special day.
Tour a New Area – If your child has been asking to explore a certain part of the city or even a state they've never been, take them on a surprise journey with the family. Supply the birthday kid with a list of popular events and exciting things to do in the area. Follow your child and embrace these special moments. Don't forget the camera!
Backyard Food Fight – You heard me right. Get out the snack packs, the whipped cream and, heck, maybe even the birthday cake; it's time to get messy with an outdoor food fight! Prepare for hours of laughs and solid childhood memories when you let your children loose by flinging funny food at each other! Have your kids change their clothes into ones where you won't mind the atrocious cleanup afterwards.
Ride a Horse – If your child has never ridden one of these gentle giants, it would surely be an interesting way to enjoy their birthday. Taking a short ride in a riding arena or horse trail will likely give your child a memorable birthday this year. I have also given a couple days at a local horseback riding camp as a gift.
Party with Rescue Animals – If your child loves animals, what better way to celebrate than to schedule a get-together at the animal shelter! The animals would love your child's company. If they want to bring friends, schedule a volunteer day at the shelter to teach the importance of community and charity on their special day.
Treasure Hunt – Hide the birthday kid's presents and take them through a special treasure hunt to find them! Giving them clues or a map will boost their thinking skills and put a fun twist in opening birthday gifts. Yarrr!
Pool Time – Splashing around in an indoor or outdoor pool is sure to be a big hit with the family to celebrate a birthday. Look at your local Recreation pool or YMCA to see if they have open swims where you can drop by even during the winter. In fact, one of the gifts my daughter really wants is this Unicorn Float.
Visit a Museum – Art or science museums often have fun and educational activities for children and families to enjoy, especially for those celebrating birthdays! This is a great way to get your child's friends together for an organized group setting.
Smoothies – Time to gather all the fruit and make delicious smoothies! These yummy treats are a fantastic way to enjoy something sweet if birthday cake isn't an option. There are endless ways to create the most delicious smoothie on Earth using the food in your kitchen, if you haven't already used the food in the food fight mentioned above.
Movie Night Bundle – Gift your child a little Movie Night basket complete with a bag of popcorn, box of candy, a soda (or juice), soft blanket and their movie of their choice to wrap the night up with family fun and (hopefully) sleepy kids. Mix it up with some fun seasoning salt for the popcorn. We have this set of popcorn seasoning and it is fun to try new flavors.
Camp in the Yard – Marshmallows, stargazing and gossiping is such a fun way to end the full day with family and friends. Snuggling close in sleeping bags and listening to the cicadas is a sure way to put your child right to sleep after a long day of celebrating their super special day.
This list is just a small gateway of possibilities to celebrate your child's birthday. How does your family celebrate your children's birthdays?
Other Posts You May Like:
Fun Ways to Make Your Child's First Day of School Special
Like it? Pin it.