Are you looking for the game-changer for keeping your house clean? FlyLady is a system of simple daily quick tasks to keep your house under control and guest-worthy.
I have used this system for years and am not sponsored in any way but want to share because the whole system was eye-opening for me when I first discovered it.
For as long as I can remember, I've lived in chaos.
My dining room table is a war zone of school papers I need to look through, junk mail and fast food condiments. My nightstand is a disaster area, with me battling every night to find a clear surface to wedge my water glass into. The living room looks like a toy factory had a G.I. bug. The kitchen always needs to be cleaned from the last meal before I can prepare the current meal.
What I didn't know was that I was that I was actually living in C.H.A.O.S.: Can't Have Anyone Over Syndrome. How did this happen? I try so hard every day to at least make a dent in this clutter and go to bed every night feeling like a failure. I go over to friends' homes and they say "Excuse the mess!" as they gesture towards an unfolded blanket on the sofa and a book on the floor. Why do I struggle so hard to accomplish what everyone else seems to do so naturally?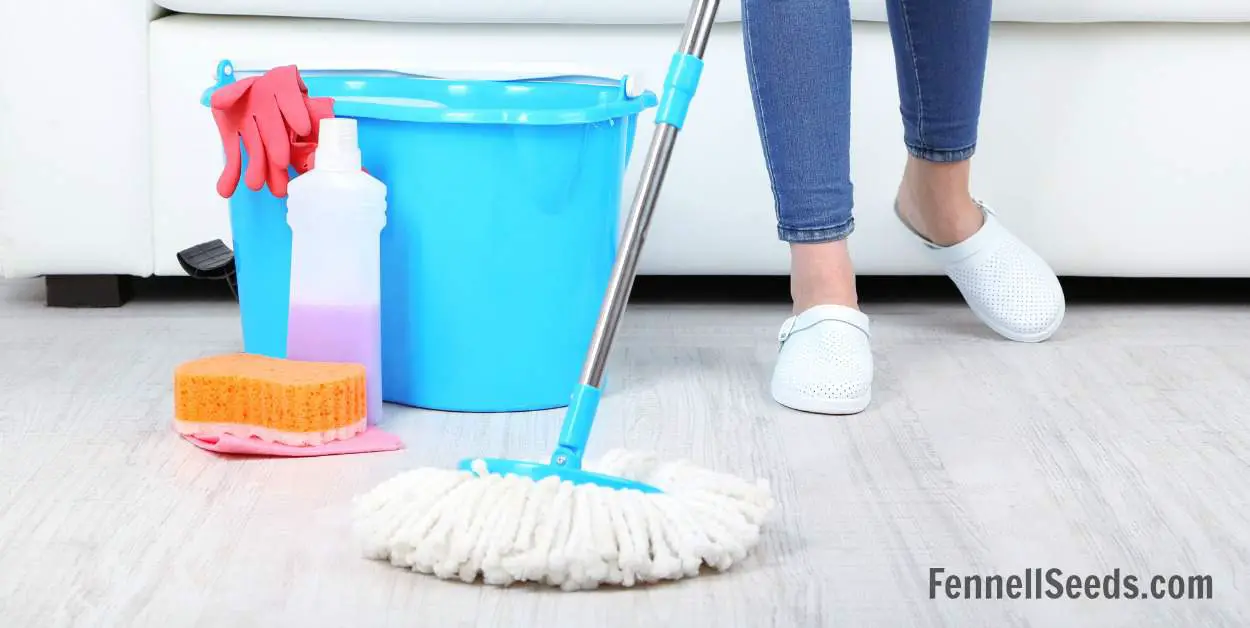 Who is the FlyLady?
Simply put, the FlyLady is Marla Cilley. She is a self proclaimed SHE (Sidetracked Home Executive) who shares her simple, step-by-baby step methods for getting your house and your life under control. You will receive daily emails directly from the FlyLady herself, as she reminds you to stay on track by learning to FLY (Finally Loving Yourself).
FlyLady knows how to help us because she's been there. Read her story and see that she came through a fog of depression to where she is now by establishing easy routines as a guide.
What is the FlyLady system?
The FlyLady system is a simple collection of baby steps you take to develop routines in your daily life. You begin by shining your sink. This very straightforward act becomes your morning hug and a perfect reminder of why you are changing the way you look at housework. Seeing your clean sink first thing in the morning is a wonderful way to start your day with noting an accomplishment immediately. A microfiber cloth is great for this task or if you want to make your own here's a pattern for a double crochet dishcloth and scrubby.
Then, you will follow a specific set of instructions that help you start your morning and serve as a checkpoint throughout the day to keep you on track. There is a morning routine and a nightly routine, each with very clear-cut directions.
Tips to get started with FlyLady
The first thing that you need to realize is that it's very likely your perfectionism that has created the monster that is your home. Sounds counter intuitive, doesn't it? When you think about it on a deeper level though, it makes perfect sense. We see a mess. We know we can't possibly clean it perfectly in the amount of time we have so we don't do it at all.
Join her email list! You will receive messages giving advice on how to conquer the task of the day or offering tips to make the next baby step a habit. You will also get testimonials from other Flybabies just like yourself, sharing stories of how they have finally found a system that works for them. It's a wonderful light at the end of the tunnel to know other people have stood right where you're standing and are now FLYing.
If you don't want to have the daily tasks sent via email you can purchase her book. Sink Reflections: The FlyLady's Simple Flying Lessons Will Show You How to Get Your Home and Your Life in Order
How to do FlyLady?
We deserve a home that hugs us. FlyLady teaches us that in order to create that, we have to stop martyring ourselves and look at taking care of our house as a way of blessing ourselves and our family instead. We aren't being punished by having to clean the toilet. Instead, we are gifting ourselves and our families a welcoming place to take care of our most basic needs.
Because we look at housecleaning as a thing we HAVE to do, it becomes a chore. Instead, FlyLady reminds us that taking care of our homes is a thing we GET to do! We create our own little space, filled with things we love.
We can go about the day being proud of how we've blessed our home instead of being resentful of the fact that we're somehow always the ones in charge of things. Funnily enough, a lot of the emails that come in are filled with stories about how once we start fluttering, our families take notice and pitch in.
My Favorite FlyLady Routines:
Shine Your Sink
2 Minute Clear of a HotSpot
5 Minute Room Rescue
These task will be included in your emails. The quick times were a game changer to me. I thought cleaning took hours and once it was done I would wait until the house was a disaster to do it all again.
With FlyLady I realized I needed to do some daily quick tasks and it would never build up to be an all day dreaded chore again.
Check out a further description of these FlyLady Babysteps here.
What are the FlyLady zones?
The zones are the 5 main areas that most every home will have. Yes, you are likely to have places in your house that don't fall into these specific categories. Just trust the system and focus on these first.
FlyLady Zones:
1. Entrance, Front Porch & Dining Room
2. Kitchen & Pantry
3. Main Bathroom & One Extra Room
4. Master Bedroom, Bath & Closet
5. Living Room, Den & Family Room
The zones are a way to concentrate your efforts to specific areas and work to create a system. As your zones get cleaner, then you can focus on the other parts of your house. How many times have you decided you're absolutely 100% going to clean your closet and before you know it, you're organizing your spice drawer?
Each week, you will get emails from the FlyLady giving you instructions on what to do for that week's zone. A different zone is done each week and the zones are repeated monthly. Take your time and follow the emails. Like the FlyLady says, your house didn't get dirty in a day and it's not going to get clean in a day!
Does the FlyLady system work?
The FlyLady system is the same as anything else: it works if you do the work.
This is not a magic pill. As with every other facet of self improvement, there IS no magic pill. If you want to lose weight, learn a new language or better your mental health, you have to put in the time. If it's worth doing, it's worth doing right.
The line that ends all of FlyLady's emails is one that has made all the difference for me. I've woken up on many occasions and thought, "Ok, today is the day. I'm tackling this mess and getting it under control." And do you know what happens every time? I crash and burn. That is the exact thing the FlyLady system is fighting against.
"You are not behind! I don't want you to try to catch up; I just want you to jump in where we are. O.K.?"
O.K.!
Like it? Pin it.