I am so excited that I have to share with everyone. I have tripled my page views in 1 month!!
Here are the resources I used and things I changed to finally break through and gain more readers.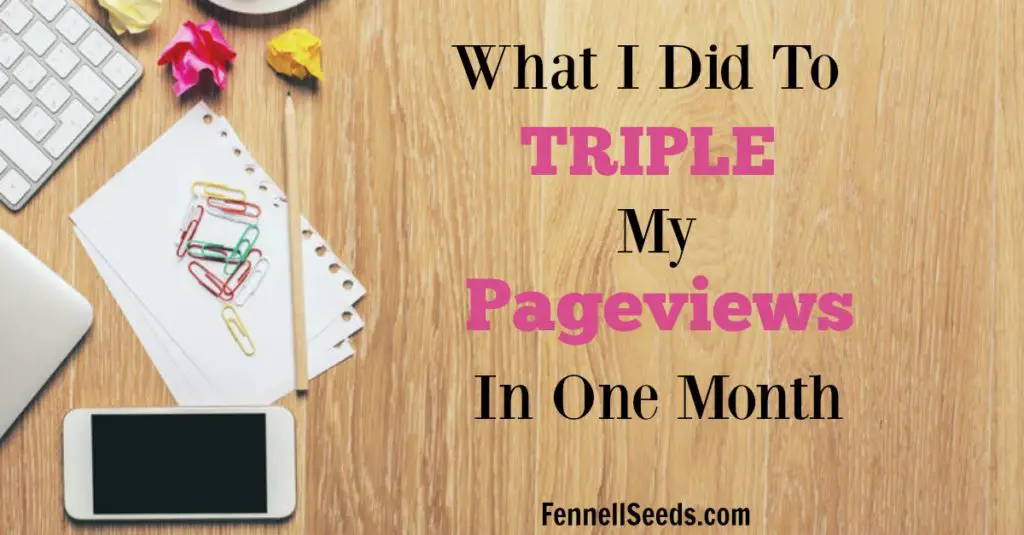 I am sharing because I have been so thankful to others who share their knowledge via income reports. I pour over posts like these whenever someone shares so that I can learn from others. I figure it is time to start giving back to the blog community myself.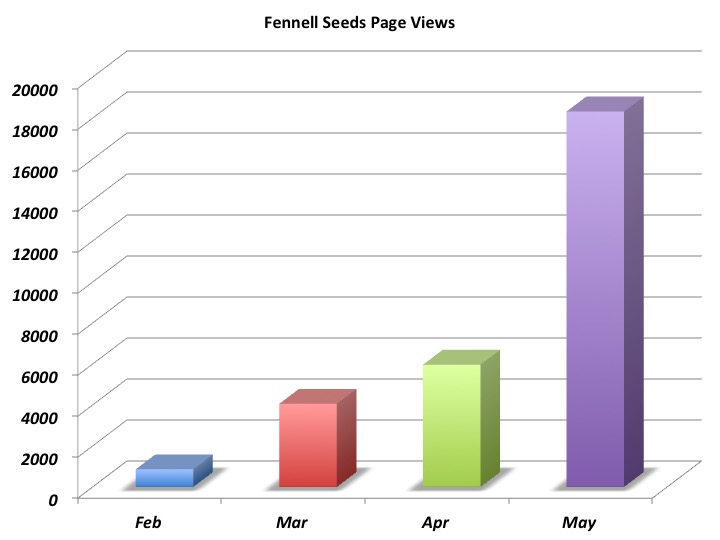 My page views in April 2016 – 4,000
My page views in May 2016 – 18,000
Yes, that is TRIPLE the page views!! 
I need to say a big thank you to my husband for my wonderful graphic! He is the Excel genius in our family. 🙂
I had been stuck for many many months with very low page views (I am talking less than 100 per day). It was frustrating and it was hard to maintain my motivation. I was wondering, how in the world all these other bloggers found their readers. I finally have broken through a barrier.
My goal for a long time was to get over 10,000 page views which seemed like it was going to take forever with the super slow growth that I was having. Well, I finally did it! Plus, I did it in a huge way by tripling my page views in one month.
Here are the tools I used:
Building a Framework: The Ultimate Blogging Handbook by Abby Lawson  – This is book really helped me set up my blog from the beginning. Her videos are great but one of the most helpful things is the Facebook group you gain membership to with the purchase. You can ask any question no matter how small and someone either knows the answer or gives you a link to a youtube video on how to do it. It is invaluable to a beginner.
How to Blog For Profit Without Selling Your Soul by Ruth Soukup- I can't tell you how much this helped me realize I needed to work on my content. Her motto of Content is King really helps me focus.
Elite Blog Academy – Don't be scared of the price. Just being on the mailing list gets you access to free resources and webinars through out the year. This course helps you organize and get your blog to professional status. It really changes your blog from a hobby to a business. I highly recommend. This is only open once a year so get on the waitlist now so you are notified when it opens.
Some other helpful things I changed:
The titles of my posts. I really had to take a look at what would make people actually click through to read my post. Some of my posts were just personal accounts of our life and while I love to share they really don't drive page views. I will continue to share but maybe within posts that solve problems of my readers.
Pinterest images – I really studied the images of posts that seemed to do really well. I studied whether the images were zoomed in or out far (zoomed in is better), which text reads better with an overlay behind it, and tried to improve my graphic design skills which does not come naturally to me.
Boardbooster – this tool really is worth the money so that on the days that I wasn't working on my blog I still had a lot of traffic coming in to my site. You set up a Pin schedule so that even if you take a day (or a week) off your pins are still posted to Group Boards.
Pinterest Group Boards – I joined a lot of group boards to expand my reach to way more readers. This is a catch 22 as I found that when I first applied to some boards I never heard back but once I grew my presence on Pinterest with more followers and definitely when I improved my images then reapplied to some boards they accepted me. This is a good thing as I know they don't accept everyone but can be frustrating as a beginner to try to gain traction.
These are some of the things that I hope help new bloggers starting out. I am definitely still a beginner…I still think my numbers are very low. In fact, some people are probably saying why is this girl with only 18,000 page views writing a post about it but sometimes the bigger bloggers can forget the tiny little changes and steps taken that start the ball rolling.
I am ecstatic to see that big of a jump in May plus my numbers are definitely continuing to grow  so this wasn't just a fluke. I am continuing to work hard all summer and will definitely share any helpful tips again soon.
One of my favorite resources are other bloggers Income Reports. They can be so helpful.
My favorite lately is the 6 months of 2015 from What Mommy Does.
Do you read Income Reports from other bloggers? What are your favorite to learn from? Please share in the comments!