Welcome to the world, rainbow baby! You are loved more than you could ever possibly know. Here are some Inspirational Rainbow Baby Quotes that are great at helping express your pain and triumph over this extraordinary challenge.
A rainbow baby is a term for the child born after the parents experience a miscarriage, stillbirth, or infant loss. These babies are miracles and often bring hope and healing to their families.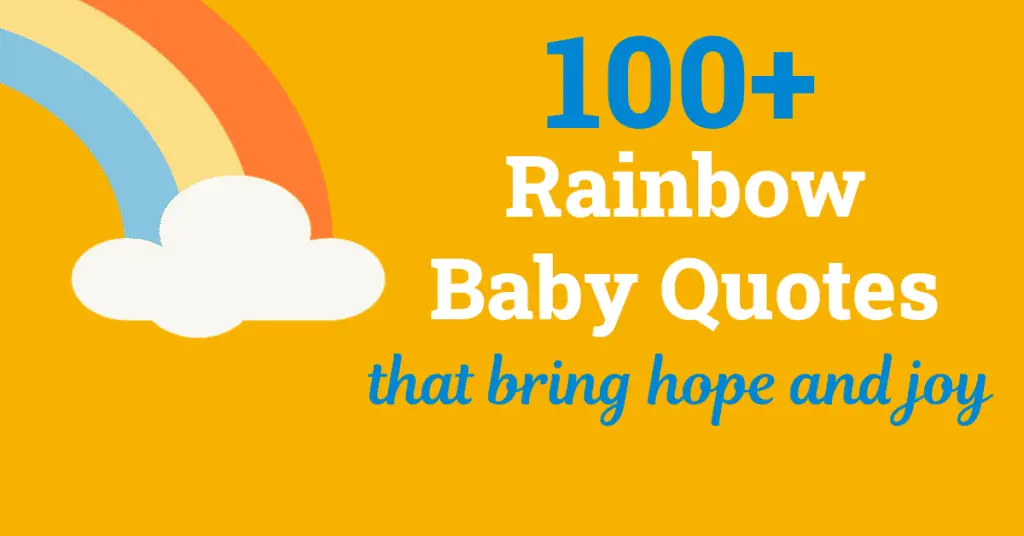 As you await the arrival of your rainbow baby, you need some beautiful and inspiring quotes to help keep you motivated. These words of encouragement can help prepare you for the challenges ahead while reassuring you that your little one is truly wanted and loved.
Read more

: 100+ Inspirational Rainbow Baby Quotes To Bring Hope
Read on for the best inspirational quotes about rainbow babies that'll instill new hope in you and prepare you for this incredible blessing!