This post was sponsored by Proctor & Gamble as part of an Influencer Activation and all opinions expressed in my post are my own.
If you are like me, every year I like to start at the beginning and make sure I am living a healthy life. As moms, we are known to put ourselves last and I don't want my health to suffer for it.
My resolutions this year include exercise, healthy diet (that includes a bit of chocolate of course 😉 ) and keeping our house a healthy place. No more resolutions of a certain 10 lb weight loss, this year I want to feel energetic. That is my main goal, More Energy!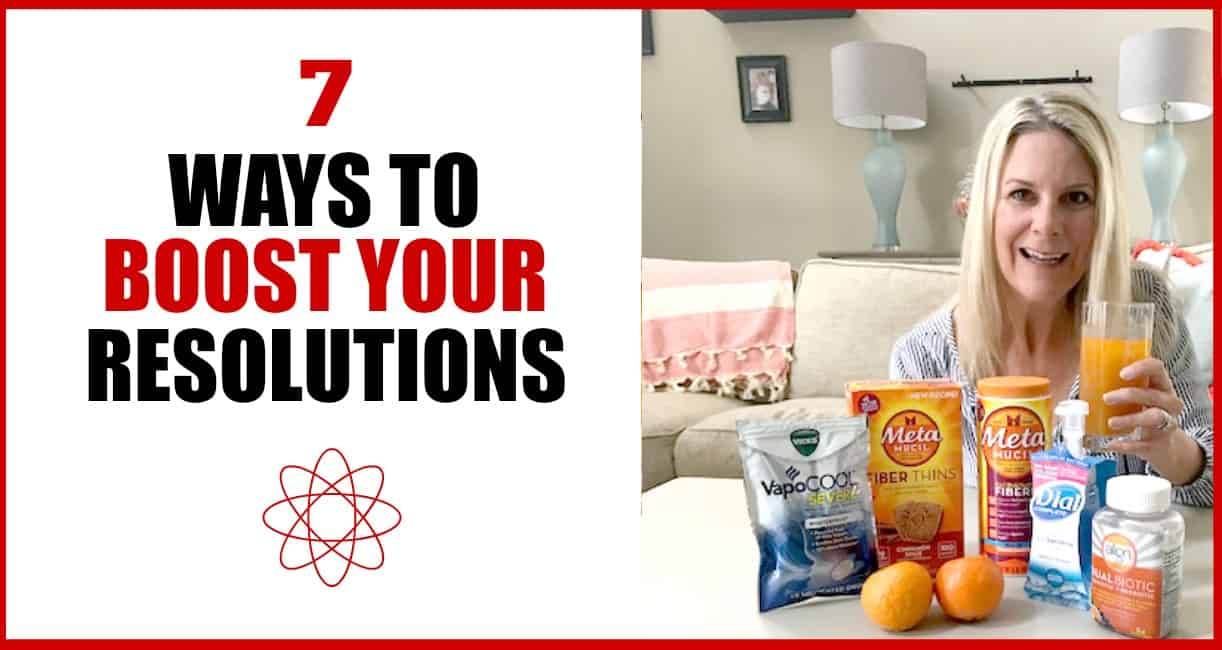 Moms need energy to really give our family our best self. Last night one of my kids asked if we could play a board game after dinner. I am making sure I say yes more. The whole family had a great time and I know this is how I want my family to enjoy our evenings versus sitting on the couch zoned out with the TV.
I have a plan this winter so that I don't get run-down. Here is my plan so I can keep up with these resolutions.
1. Exercise – Consistency is what I am talking about. No more exercising 3 days and then a 2 week break. The goal is 4 days of exercise which includes tennis, walking and the neighborhood gym. I have signed up for an extra tennis clinic so I know that I will get an extra day. It is important to find something that you love to do. If I know friends will be there then I don't make any excuses.
2. Tummy Prep – Align Dualbiotic Gummy that can be found at Walmart. First thing I need to say is that these gummies are the best tasting gummies I have eaten and they contain less than 1 gram of sugar per gummy. I am glad the serving size is 2. 🙂 Prebiotics and Probiotics are all over the news on how they promote gut health by nourishing the good bacteria in your digestive system.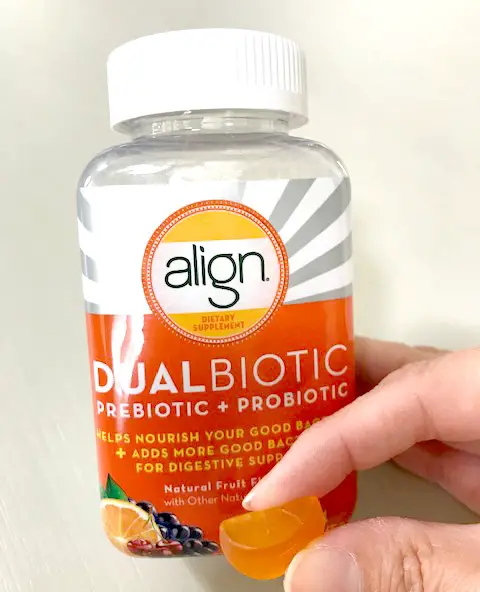 3. Hand washing – The best thing to stop illness in our family is getting the kids in the routine of washing their hands as soon as they walk in the door from school or a sporting event. The line of high fives the kids do at the end of the game is great for sportsmanship but not great for germs. I always think, one of those 24 kids on the field has to be sick.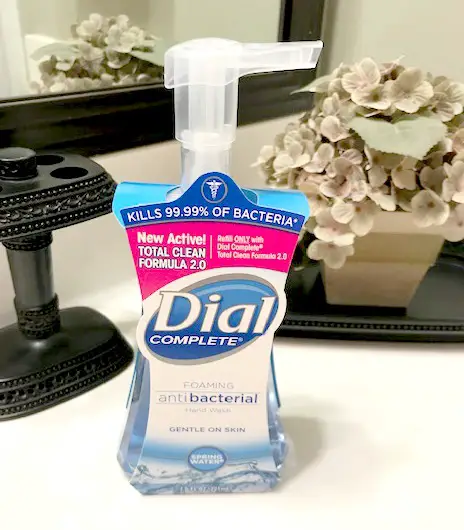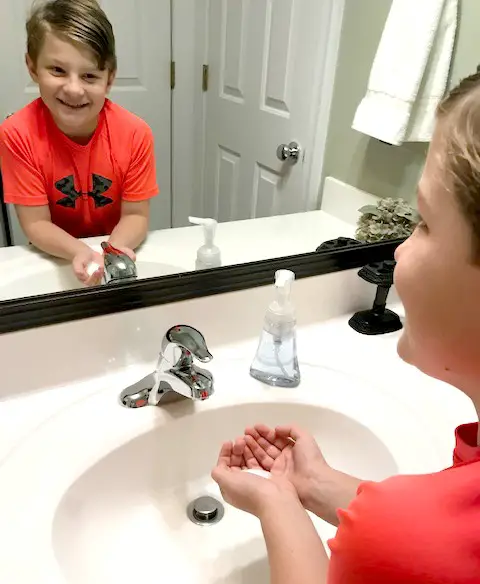 4. Meditate – Meditation is amazing. I was introduced to the practice by my friends husband who is a trainer. He told us all about the scientific studies surrounding meditation and I was hooked. I use the Headspace app which is free on my phone. It is amazing how much it teaches you to breathe and calm your mind.
5. Metamucil – When I have eaten terribly Metamucil can help get my digestion back on track. It traps and removes the waste so you feel lighter. Metamucil is the only brand that has 100% natural psyllium fiber which promotes regularity. Did you know it can control your appetite as well?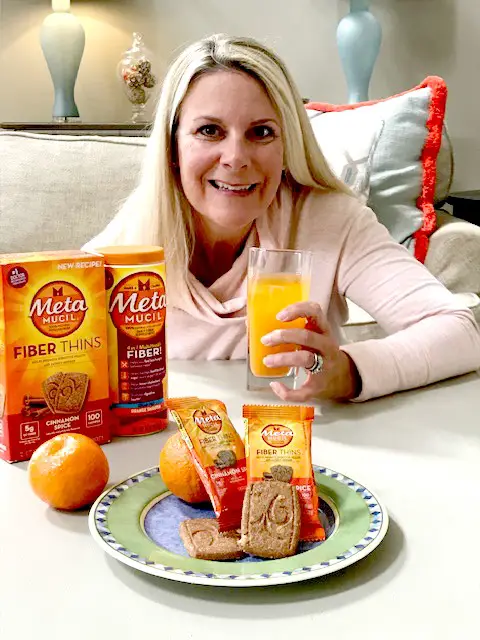 If you are on the go, you can use the Metamucil Cinnamon Thins. They are a great way to keep your tummy in check.
6. Stocked Medicine Cabinet – In the event you do get sick I like to make sure I have the basics on hand such as cough medicine, fever reducing medication and Vicks VapoCool Severe Medicated Drops. Our family is a big fan of Vicks. We use the VapoRub whenever someone has a runny nose or cough. Now these drops are a game changer. When you suck on a Vicks VapoCool drop the Vapors release and make your nose feel clearer and soothes your throat. These are powerful and we love them.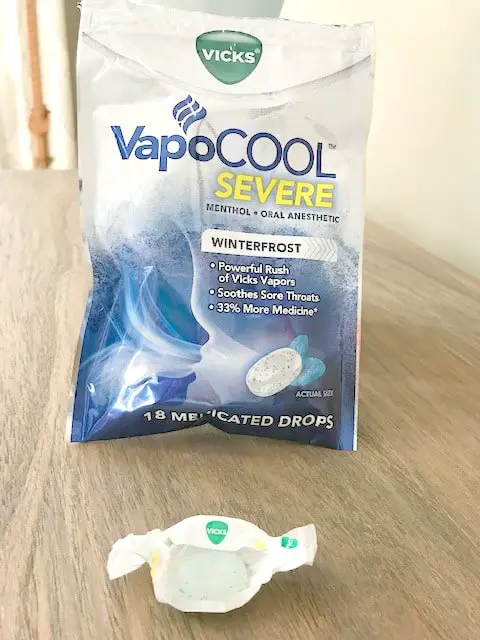 7. Relationships – There is nothing like the feeling of connecting with close friends or with my husband. I am committing to being the planner. Sometimes the thought of finding a babysitter makes me procrastinate but the feeling after having a great adult evening is worth it. I will plan an evening with no kids once a month.
I stocked up on most of these products at Walmart. They have a great selection of products to help you stick to your healthy resolutions.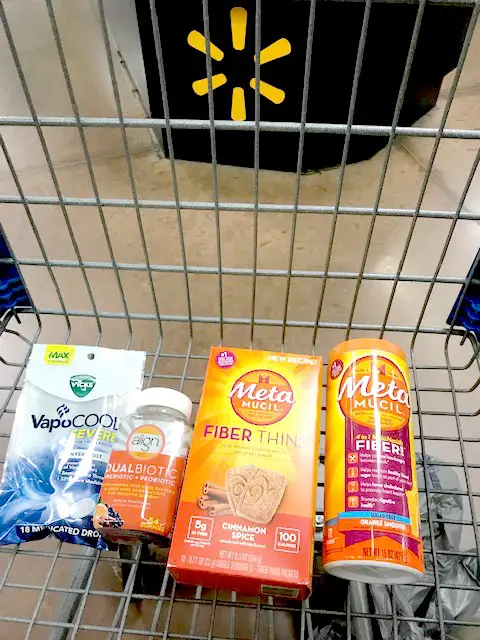 These resolutions will help keep me mentally and physically healthy. The fresh start of a new year is exciting and my word for the year is ENERGY. I want to feel a lot of it.
CONNECT with Dial:   Facebook  | Twitter | Instagram
CONNECT with Metamucil:   Facebook | Twitter
CONNECT with Align:  Facebook
CONNECT with Vicks VapoRub:  Facebook
CONNECT with Walmart:   Pinterest | Twitter | Instagram
Like it? Pin it.