This post was sponsored by NABISCO as part of an Activation for Influence Central and all opinions expressed in my post are my own.
Are you excited to hear about your kids day at school but as soon as you see them they aren't very nice? In fact they are in a full after school meltdown and all you wanted to do was ask them how their day was.
I first became aware of this problem when my boys were in preschool. Their teacher promised me that they only cried when they saw me at the end of the day. Why?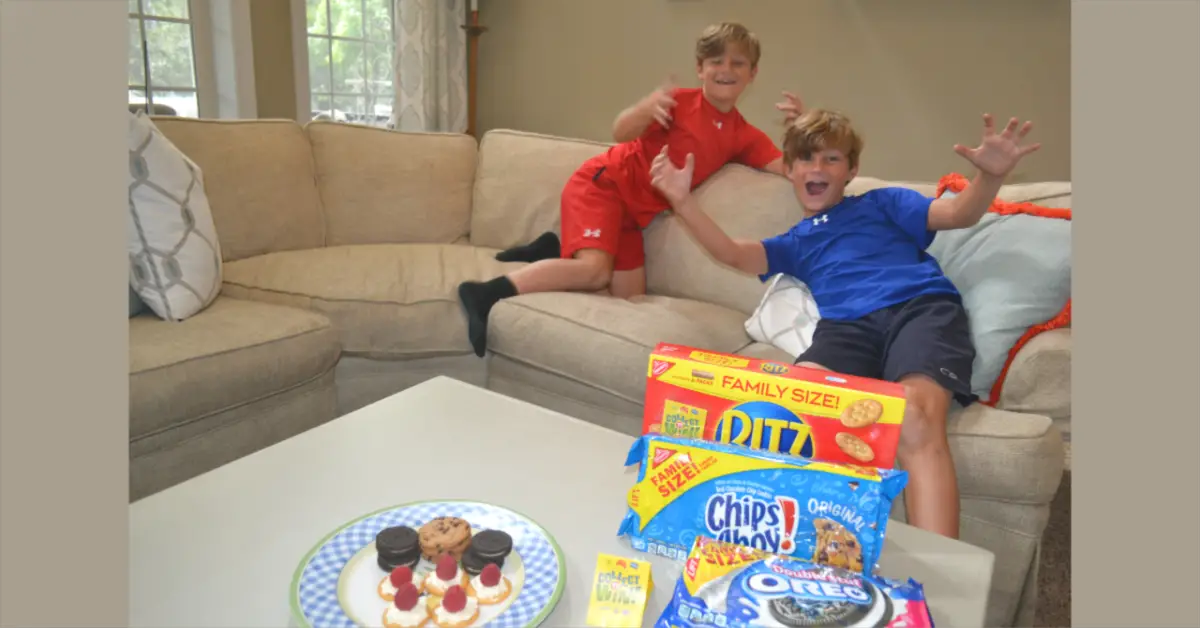 I started to hear more about the after school meltdowns from other parents and found out that it is a real issue.
Essentially our kids hold all their emotions in check throughout their busy day, even positive emotions. Then, when they feel their safest they can let them all out and cry and pout and essentially let their pent-up emotions fly!
Unfortunately we are their punching bags. But really it is because they feel loved and safe with you. This is hard to take but try to remember it a sign that they feel they can let their guard down with you.
5 Strategies to Help After School Meltdowns
1. Snacks – Kids are usually very hungry after school. No one likes to talk when they are hungry. Greet them with a snack. The tricky part is trying to wait until after they eat to ask questions about their day.
My kids like a mix of sweet and salty snacks. Today they were super excited for a special treat of Family Size RITZ, Family Size OREO, and Family Size CHIPS Ahoy! They were happy to eat their snacks and see if they won with the Collect To Win scratch off chances. Collect the booklets and scratch off the letters and try to spell the word SNACK to win a $10,000 gift card to Walmart.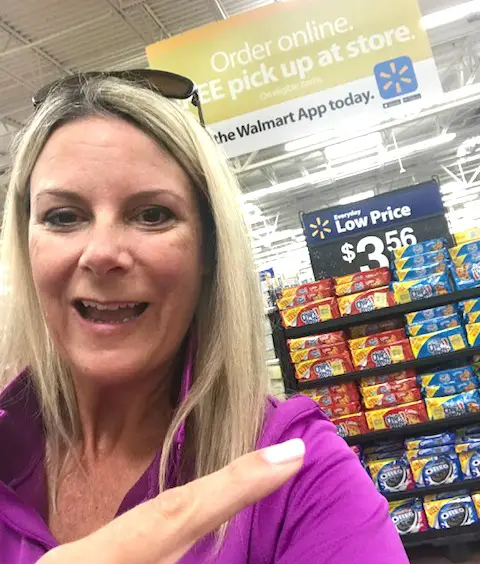 There is also an instant winner scratch off option for a chance to instantly win a trip to Orlando, FL, an Xbox One Console, thousands of Walmart gift cards or OREO chocolate candy bars!
The Family packs work great so there is plenty for after school snacks plus lunch boxes. These Family Packs with the Collect To Win chances are found for a limited time at Walmart.
I-C will randomly select winners from all program entries and will facilitate fulfillment of the 7 winning prizes.
NO PURCHASE NECESSARY. To enter without making a purchase, see Official Rules. Open to residents of the 50 U.S (and D.C), 18 and older. Sponsor, related entities, their families and those living in the same household are ineligible. Ends 11:59 pm ET 11/30/18. Void where prohibited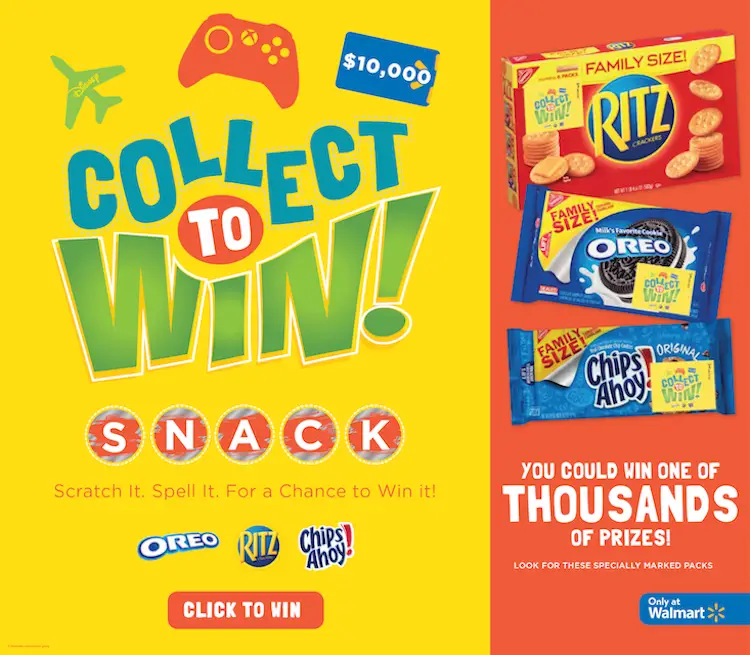 2. Quiet Play – Your kid may like to play with a toy by themselves to recharge or some sensory play like play-doh. Sometimes I let them play on the iPad for 30 mins.
Related: One Player Games that Kids Love 
3. Outside Play – This is a great time to take the dog on a walk or let them swing in the backyard. Even just sitting outside to have their snack can help relieve the pressure of their day.
4. Be Available – This means no screen time for you. Don't miss their moment when they are ready to open up. It is tempting when they are not talking or acting nice to escape into our own email and Facebook. I find if I set my phone to where I can't reach it and just find things to do near them they will eventually stop what they are doing and start talking.
5. Create Routine – expectations help create calmness. If everyone knows what to expect when they walk in to the house then kids can feel secure. If the tantrums are really bad then find what works to keep them feeling calm and recreate that every day.
After school meltdowns are usually a maturity issue. Younger kids have a harder time adjusting to being in school for over 7 hours. The good news is that as they grow older it doesn't happen every day.
Just remember to stay calm. This too shall pass. They are showing how loved and secure you make them feel when they know they can release all their pent-up feelings.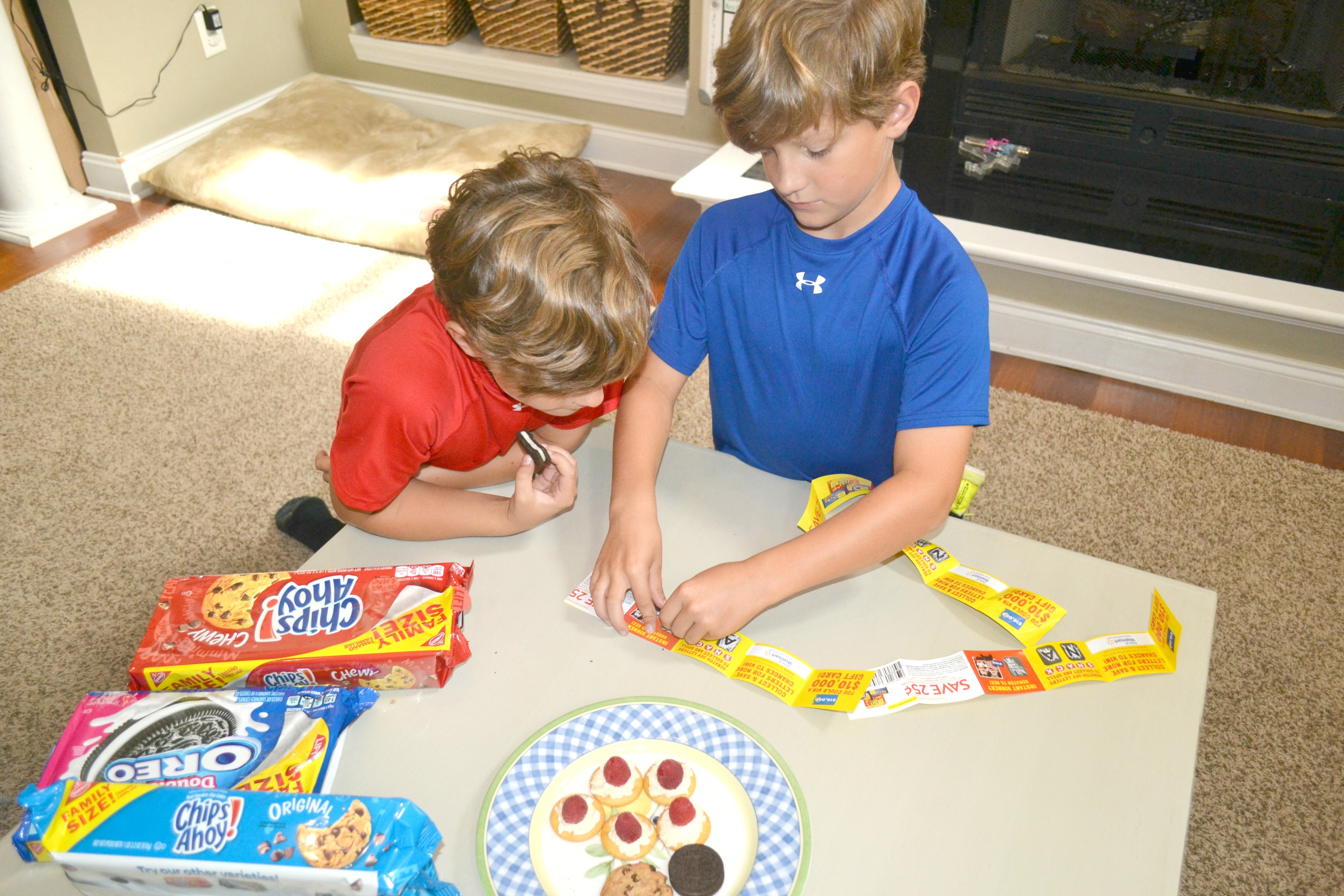 CONNECT with Nabisco:   Facebook
CONNECT with Chips Ahoy!:   Facebook | Twitter
CONNECT with RITZ Crackers:  Pinterest | Facebook | Twitter | Instagram
CONNECT with OREO Cookies:  Pinterest | Facebook | Twitter | Instagram
CONNECT with Walmart:   Pinterest | Twitter | Instagram
Like it? Pin it.