This post may contain affiliate links. See my full disclosure here.
In my last post about How to get into the Weight Loss Zone I talked about how it is important to start at a time where you have 3 – 5 days in a row where you know you won't have any major temptations such as a party, birthday or other social event where you will be tempted to get off track. I am going to talk today about how losing weight is like the debt snowball that Dave Ramsey talks about in his book the Total Money Makeover.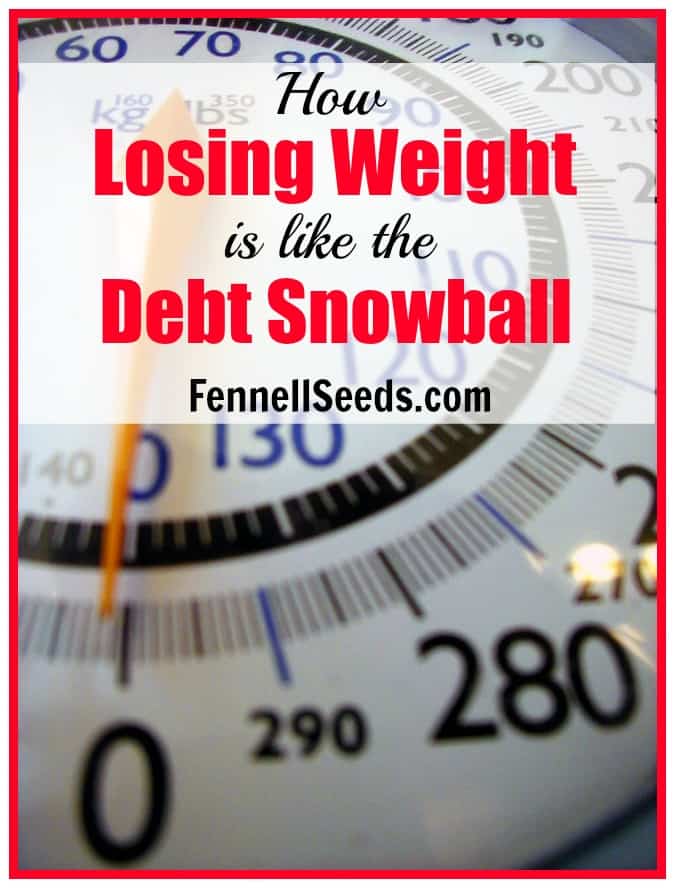 You want to have several days to let yourself get into a routine and not have to make decisions. Make a meal plan or eat similar things each day for at least 3 – 5 days so you automatically are having some small successes. I ate basically the same meals each day for almost a week to limit any decisions I would need to make. If I left myself open to making a decision I would possibly give myself a decision that was not healthy or conducive to getting me to my goal.
This is the same situation Dave Ramsey is trying to give people who are trying to get out of debt. He recommends that you start paying off your debts smallest to largest. This way you quickly feel some success with paying off  small loans and then you are in the routine of feeling strong and successful in your mission. This will be the same with weight loss. Once you feel some small successes you can be stronger against temptations such as social events or being stressed and tired and can still acheive your goal.
Give yourself 3 – 5 days of your new way of eating so that you can feel good about yourself, strong and happy. This gives you the strength to get in the weight loss zone. Once you get in the zone you feel like nothing is more important than getting to your goal and you are strong against temptations. So set yourself up for success and get yourself into the zone!