This post may contain affiliate links. See my full disclosure here.
There is nothing like hosting a party to get you motivated to deep clean the house. I needed to dig deep and thoroughly dust the entire house.  A couple months ago I had bought some store brand dusting cloths. I normally buy Swiffer brand but the other brand was on sale so I thought, "Hey, I'll give those a try." For fun I thought I would do a side by side comparison.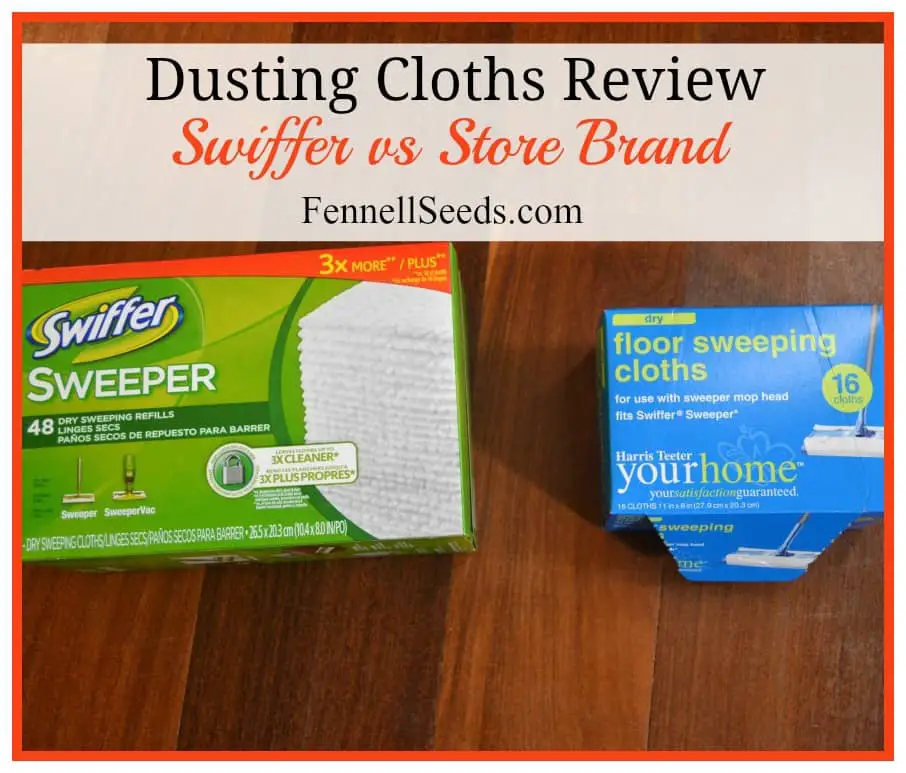 I pulled out the two cloths and as you can see there is a pretty big difference between to the two. The Swiffer brand is soft with lots of quilting. The store brand is thin and feels very waxy.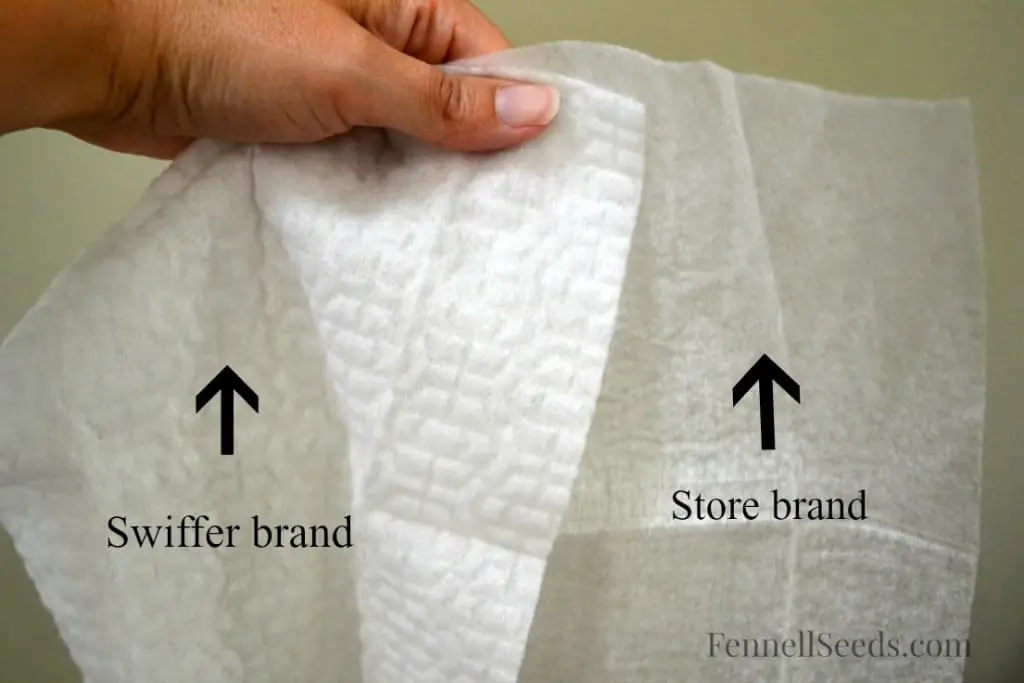 My testing shelf. It is extremely dusty and the black surface made a great photo of the dust.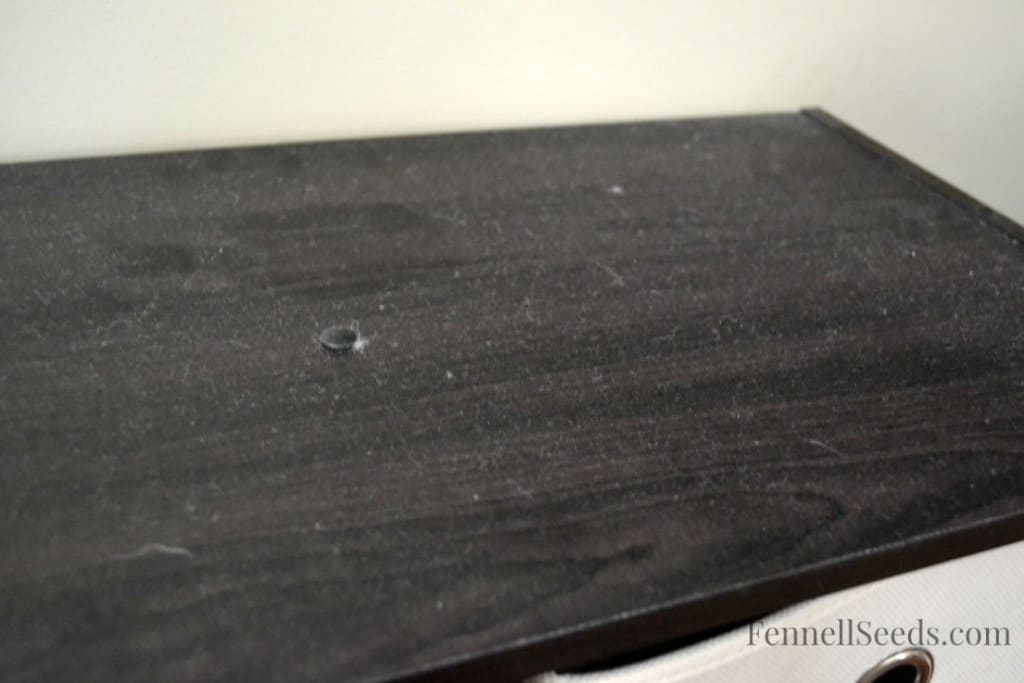 So now let's get to using the cloths. I did a big swipe with each cloth. The dust was picked up by both brands. It held onto both of the cloths so didn't just fall to the floor but I did feel like the store brand had a few fly aways into the air.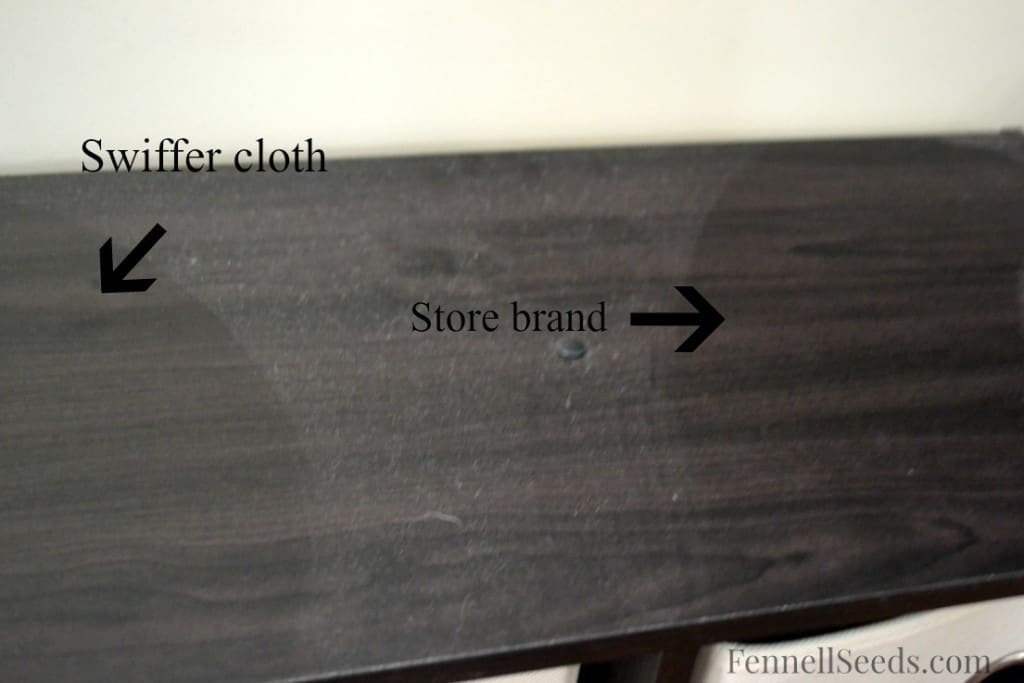 My final thoughts on the two brands.
The Swiffer cloth is much softer and thicker.
They really both did the job sufficiently.
If you have an allergy to dust I would definitely use Swiffer brand due to the airborne particles I saw.
Both of them do the job sufficiently so it comes down to whether the feel of the cloth is worth the more expensive price. Everyone has a different budget so that is up to you. If you use a bunch of these regularly then it is probably best to go store brand but I will probably buy Swiffer just because the feel of it is important to me. My husband would totally roll his eyes at this but hey…he isn't using them so I get to pick! 🙂