Belt bags are the newest fashion that I have really come to love. It is no surprise that my collection has grown and it is time to learn clever ways for how to organize belt bags stylishly.
Not only is it fun to match your bag with outfits, it is so convenient to carry just a few important items with me and keep my hands free. Leisure wear trend is becoming huge the past few years and I have fully embraced this trend.
I didn't realize when I purchased my first bag that it was going to become an obsession to match and collect all the various colors and styles. Pretty soon my closet became a mess and I needed ideas for stylish belt bag organization tips.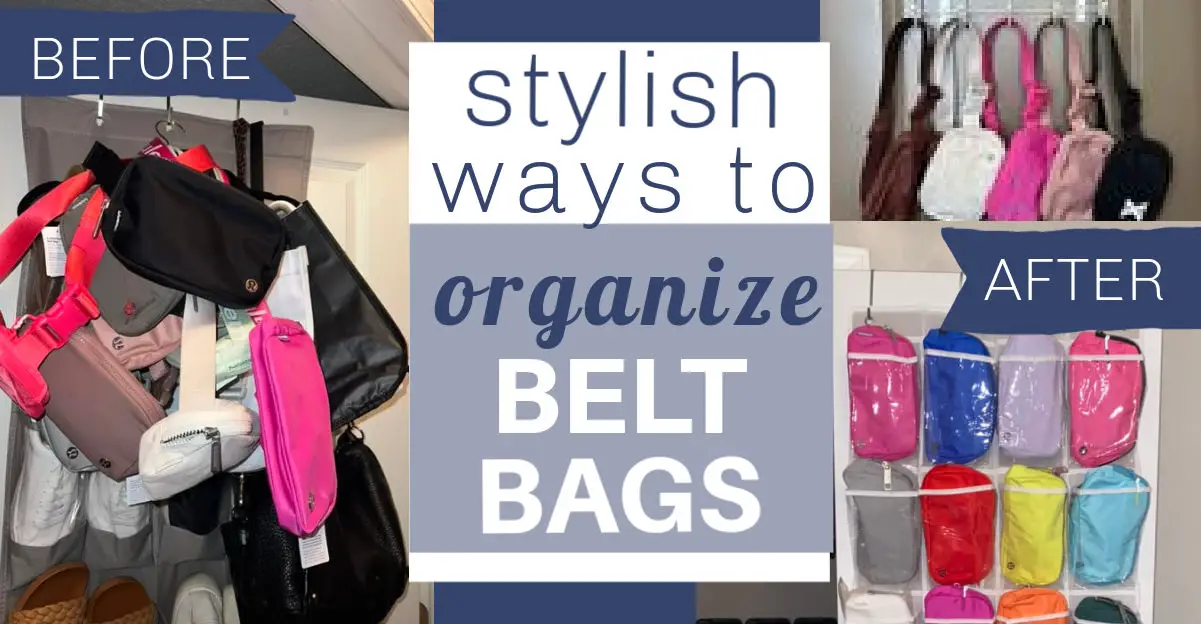 When I purchased my first belt bag I just hung it over my closet door knob but soon I realized I was wearing the bag almost every day and wanted a new bag to match some of my other outfits. Quickly the obsession grew and the belt bags were all over my closet. Luckily I have come across some great options online to help contain the bags and actually keep them in better shape and last longer. 
Belt Bag Organization Ideas
I love this way to organize belt bags because I can see which color I own. I can also organize them in the satisfying ROYGBV order. Here is a clear shoe organizer that could work for your closet. 
Another great way to get the bags off the floor is to use a shoe shelf. You can purchase these shelf dividers so they don't fall over even when you pull one bag out to use. 
This over the door shelf and hook is a great way to organize your belt bags if you have just a handful of bags. This one is great.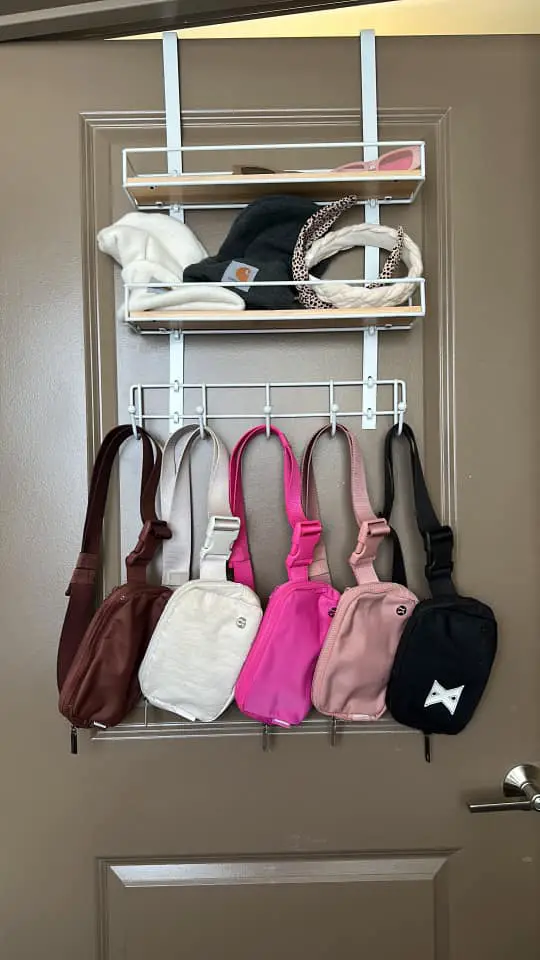 Simple hooks on the wall can work easily as well. And even better when organized into rainbow order. 
Another over the door shoe organizer that can help contain your collection of belt bags. This could easily give me more room for more bags. 
Related Posts: Best Ways To Organize Shoes in a Small Space
Best Ways for How to Organize Belt Bags and Belt Bag Organization
There are many ways to help create a beautiful and organized closet with space for all your belt bags. Sometimes the simplest ideas are the best solutions. I love all of these ideas of how to organize belt bags. 
Like it? Pin it.