Baby powder and talcum powder has a variety of uses for moisture wicking. While most people use the powder to absorb moisture inside shoes, on feet or to prevent chafing of skin that rubs together, one of the most common uses was for diapering babies to prevent diaper rash. You may have some baby powder inside your cabinet and wonder, does baby powder expire? 
There are many uses for baby powder. In my family we use it often in shoes to keep them from smelling and also take it to the beach to sprinkle some on legs and feet after a fun day to get the sand to easily brush off the sand before getting in the car.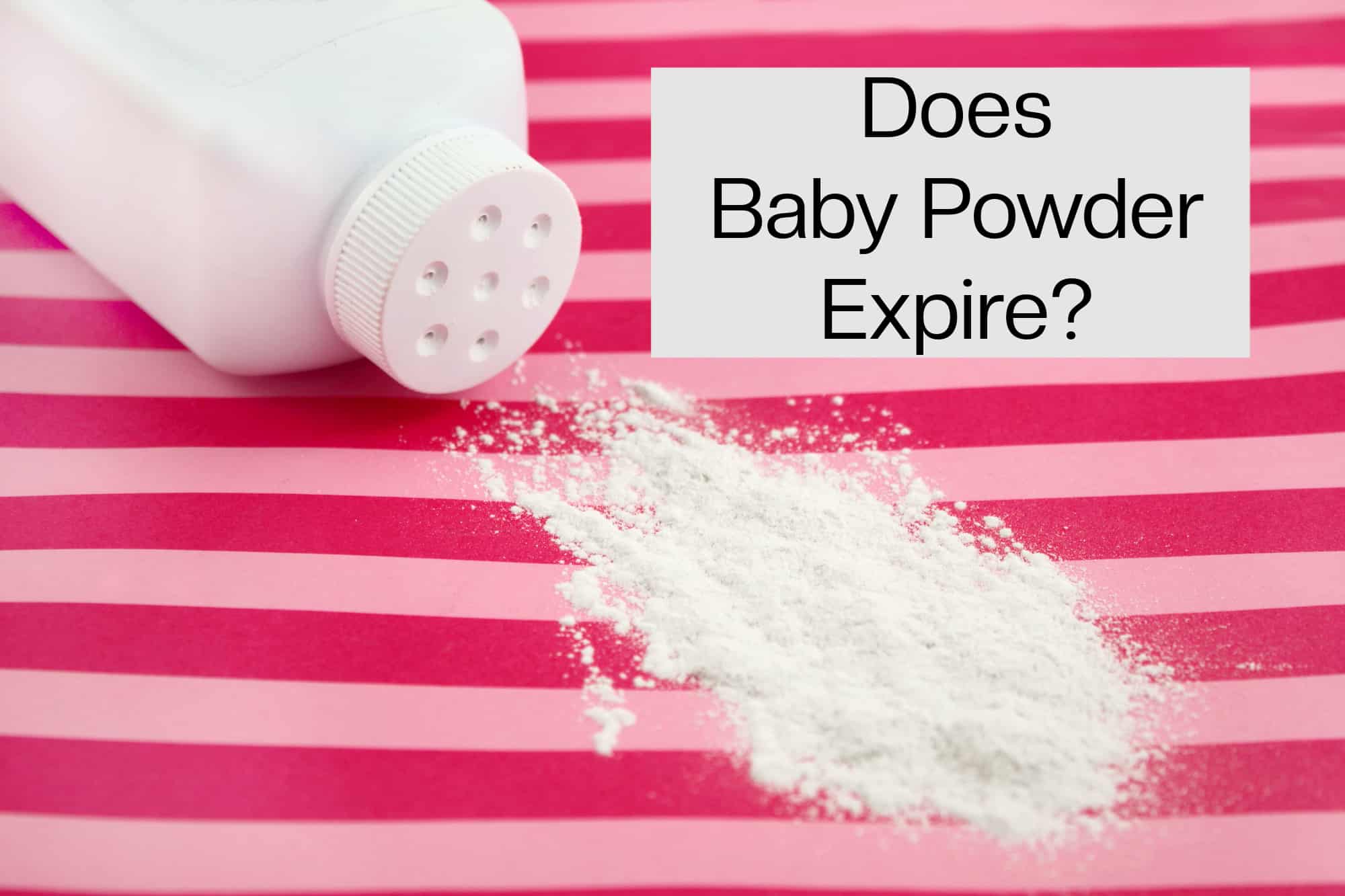 Does Baby Powder Expire?
Wanting to understand the effectiveness of powder and how long it actually lasts, we contacted Johnson & Johnson to inquire about their baby powder. Their customer service department is very helpful and shares with us that baby powder does not have an expiration date.
Johnson & Johnson suggested that the powder can be saved for up to 36 months and still retain its effectiveness if it is stored at room temperature. That is great news for those who like shop sales or use coupons to stock up on powder.
You can look on the back or bottom of the bottle to find the manufacture date (there is not a printed expiration date) and this will help you decide if it has been less than 3 years. The marking will say LOT, followed by four numbers and then a letter (like LOT 0918L). The manufacture date is the fourth number. (So Lot 0918L was made in 2018, and is good for use until 2021.) If you have any confusion feel free to give Johnson & Johnson a call and they will help. 
If you do find a brand of baby powder that has an expiration date and chose to use expired baby powder please watch for minor skin irritation.