Have you ever picked up a kid for carpool and the mom asks to put the sports bag in your trunk and you freeze? If you open your trunk you know it will be super embarrassing but you have to do it. With all of our sports bags, outdoor chairs and blankets we need every weekend, just adding in one or two school bags makes our trunk look unorganized and messy. The trick is how to organize your car trunk and have it stay organized.
I went online to check out how all the super organized moms in the world keep their trunk looking great. Here are the 7 best organized trunks that I found.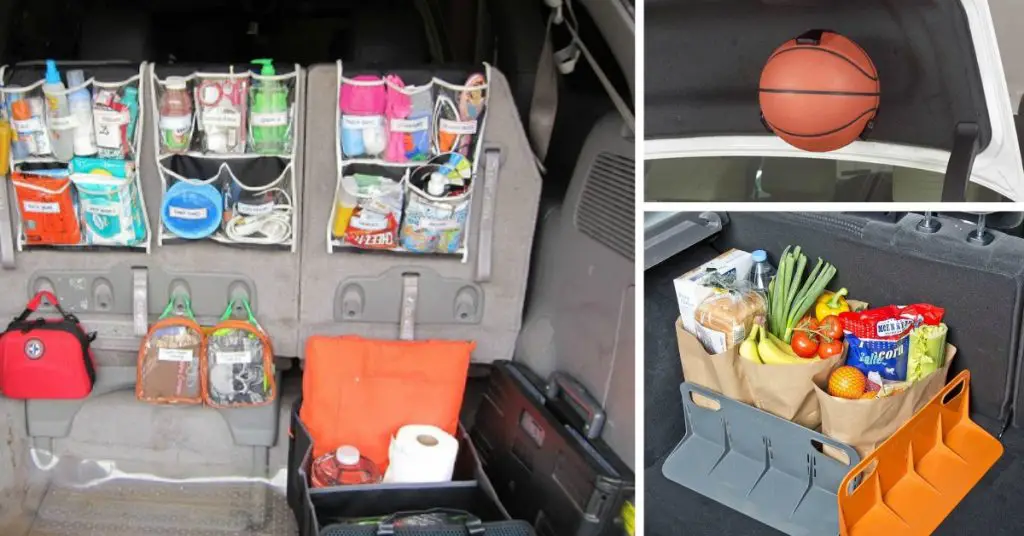 1. Hanging Bag – This is perfect for a lot of small things that I need to keep in my car. I keep extra flip-flops for those times the kids forget shoes (yes that has happened multiple times), extra water bottles and toys. Get one similar here.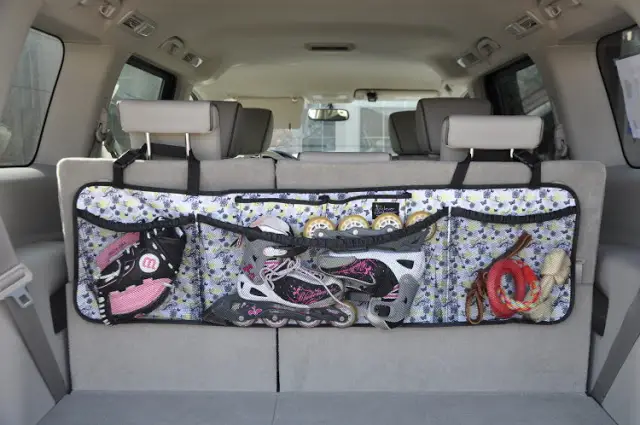 2. Back of Seat Organizer – The mom that organized this trunk is my hero. If any of us were stuck at a park with a toddler that scrapped their knee or at a concert in the rain she has everything we need. She took some simple shoe organizers and made these.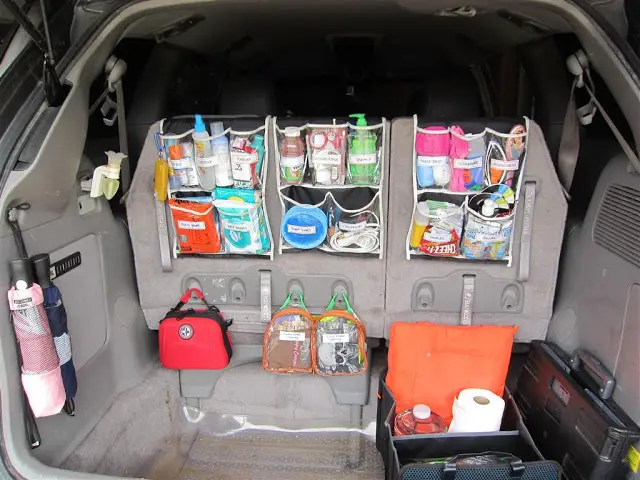 via The Castro Family Happynings
3. Trunk Shelf – This shelf can pop up or down as you need it. It also hides valuables in the lower part as no one looking in the windows can see below.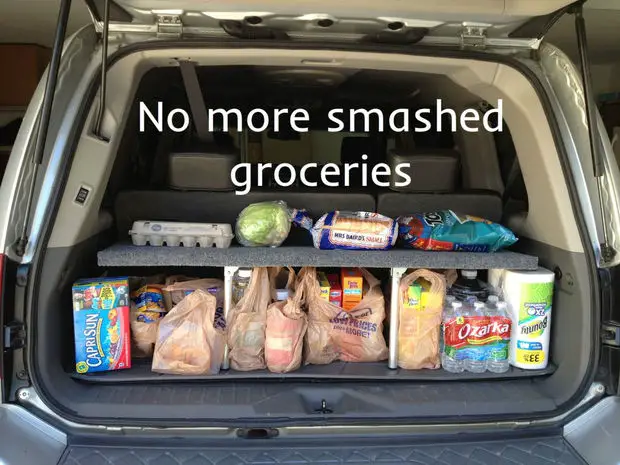 via Instructables
4. Trunk Storage Case – These containers make it easy to keep all your bags upright and shoes and balls from rolling around your trunk.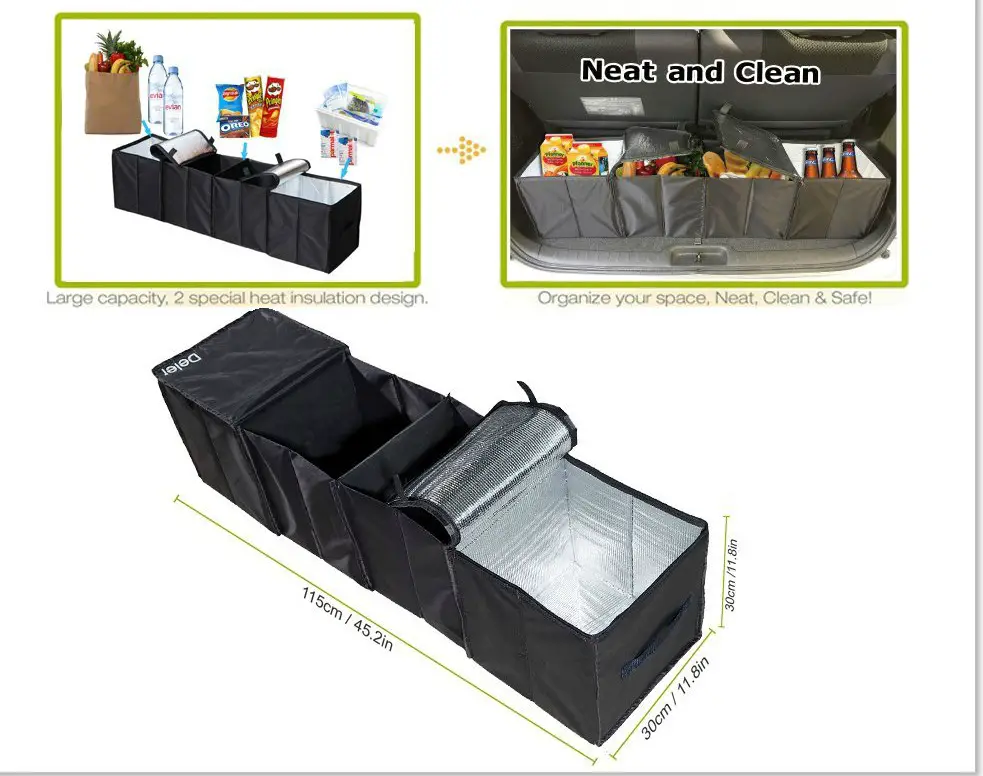 5. Ball Claw – We have tons of soccer balls in our car. They need them for practice and I also like to keep one for if we are just stuck somewhere for a long time and they want to play for fun. This handy clip keeps it from rolling back and forth which is one of my huge pet peeves.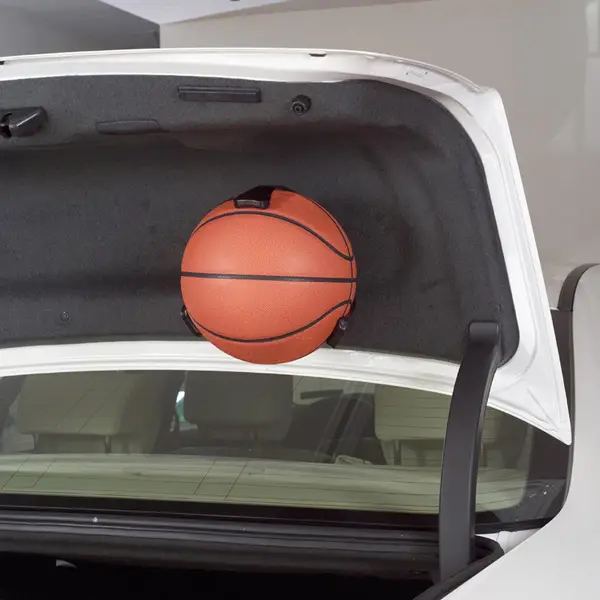 6. Trunk Book Ends – keep your groceries standing upright or a cooler from sliding back and forth. They have grippy on the bottom so they won't slide around.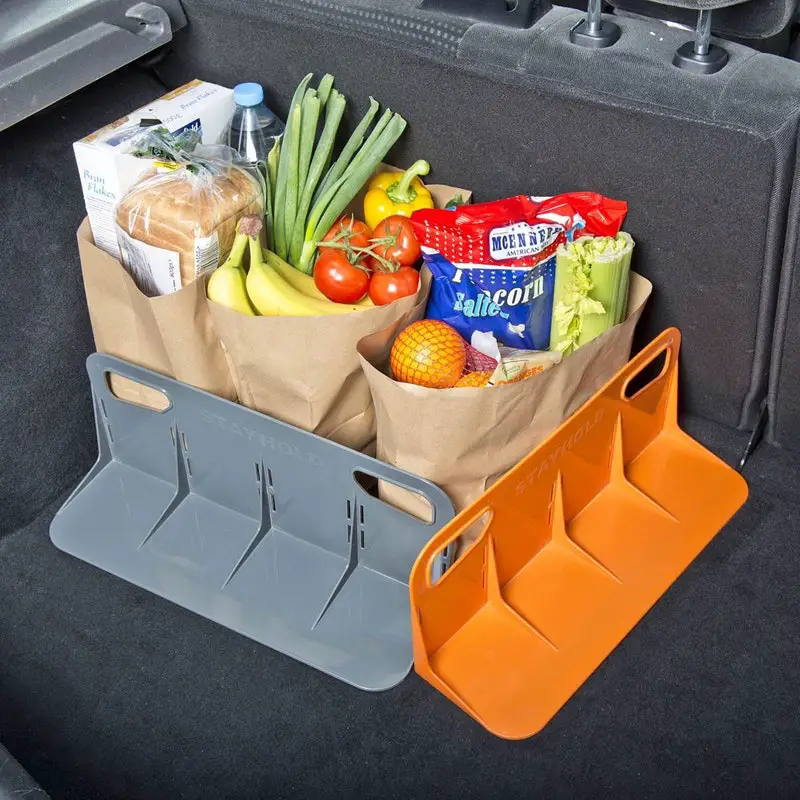 7. Office in your trunk – This is if you really need to work on the go. Can you believe she even has a printer set up in her trunk. It looks really cool but in my life I need room for sports bags and groceries.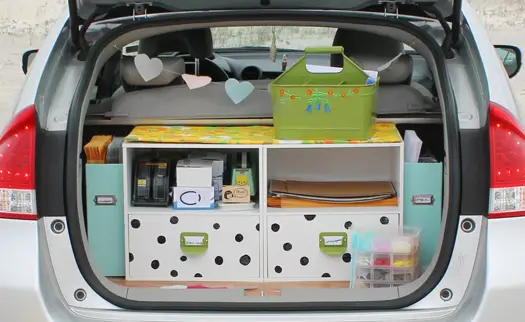 Now that I am inspired I am going to go take charge of my trunk.
Need more organizing ideas?
8 Ridiculously Easy Toy Organization Hacks You'll Wish You'd Known Sooner
8 Easy Ways to Organize Your Pantry
Like it? Pin it!