This post may contain affiliate links. See my full disclosure here.
Normally I am against the "everyone gets a trophy" mentality but sometimes I just can't handle the crying involved in board games with siblings. Anyone else with me? 🙂 Someone is always crying at the end because they aren't the winner. It is just so tiring that sometimes I avoid playing at all. Until…I found Mommy's Favorite Board Game where everyone wins and nobody is crying at the end. A Miracle!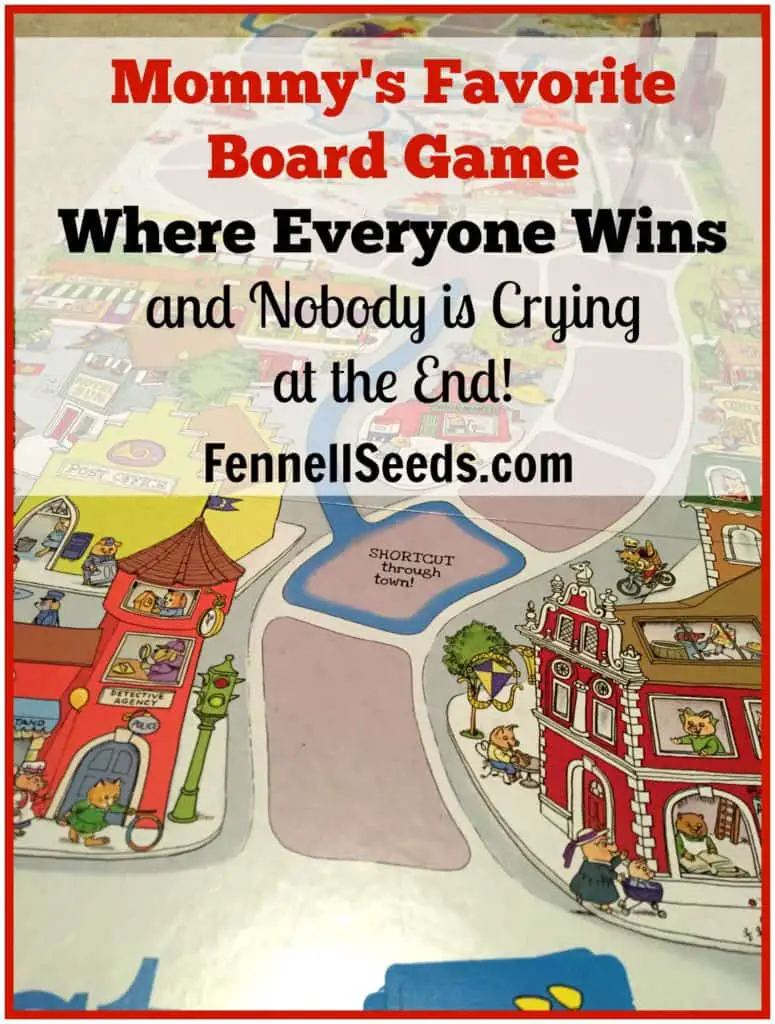 Now, we don't play this every time we play board games because I do believe in teaching the lesson that not everyone can win. But, sometimes there are nights that I am just too tired to be teaching life lessons and I want us to all have a good experience together.
Enter, Richard Scarry's Busytown Game.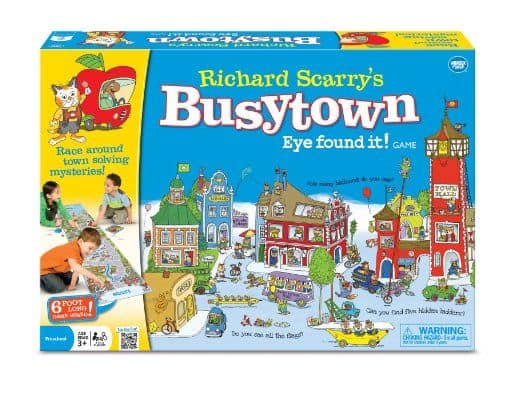 There is a little bit of individual movement but the only way to win is to all work together and all win together. Let's say the educational aspect of this game is team work but the real deal is that everyone is happy.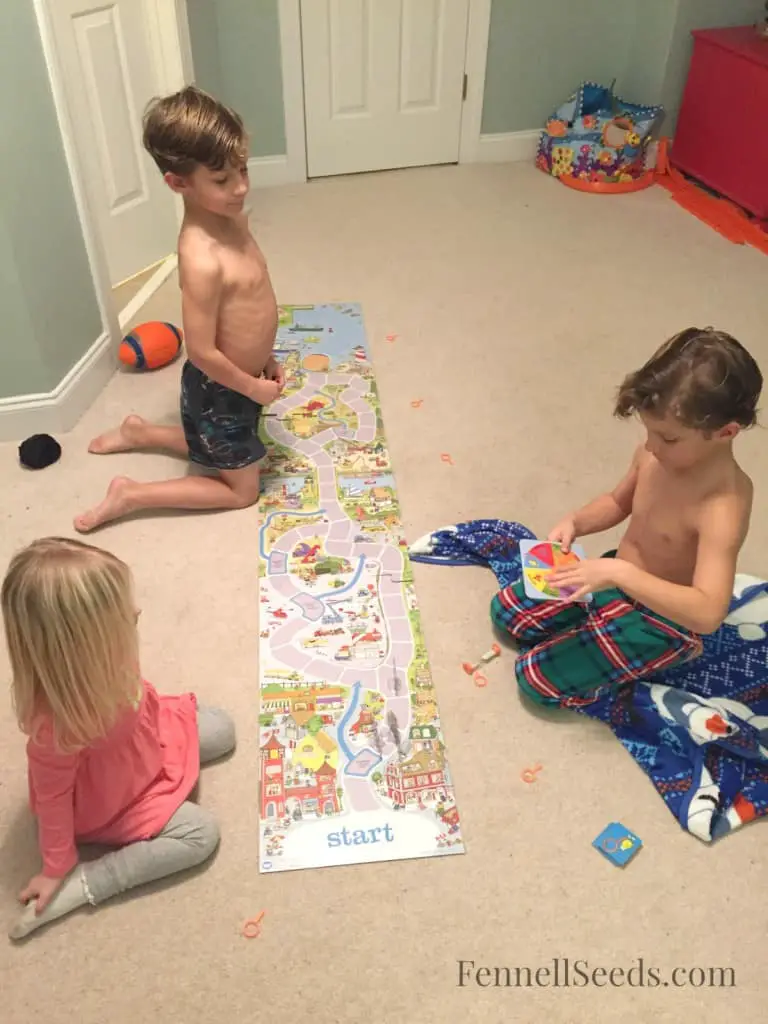 It is actually a fun game and I am extremely picky when it comes to games. My kids like it to and they are 8 year old twin boys and a 4 year old girl. So if you are tired of the tears from someone not being the winner, then I would highly suggest this one. Do you know of any others? Please share.