This post was sponsored by Sphero as part of an Influencer Activation for Influence Central and all opinions expressed in my post are my own.
I struggle to find toys for my boys that are STEAM oriented where they aren't just sitting. Sphero BOLT and Sphero Mini have been an awesome addition to our house.
My twin boys are 10 years old. They will be attending a STEAM middle school next year so we have been looking for activities and toys to reinforce what they will be learning at home. My boys are very active and I don't want them to just sit at a computer all day.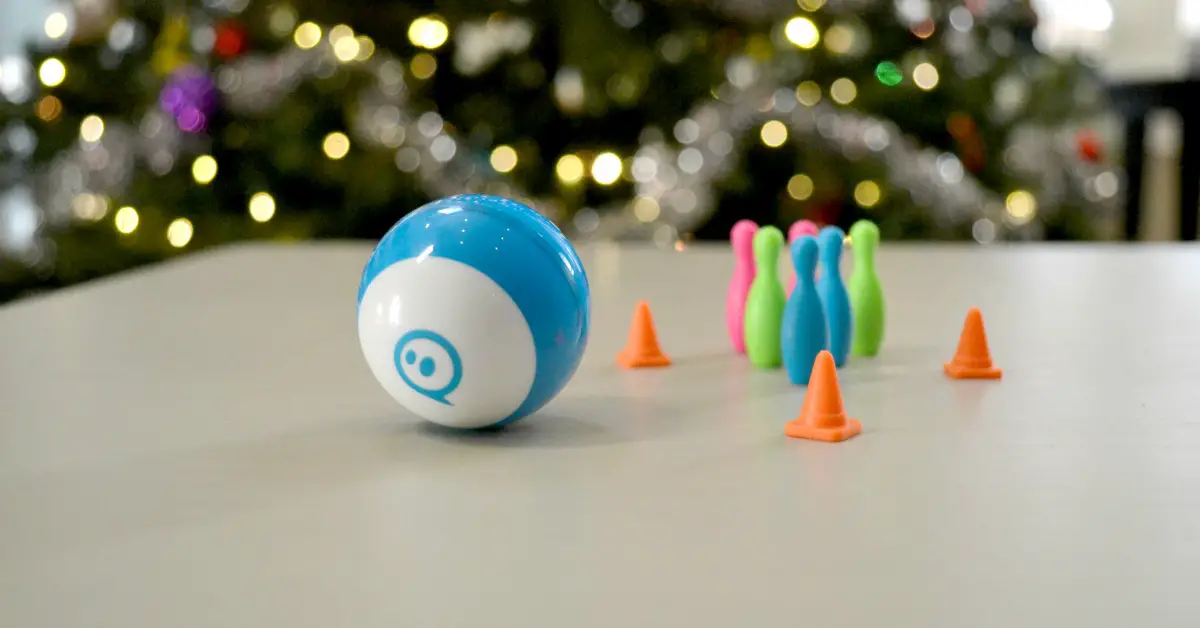 Enter these Sphero Mini robots!! Programming that actually gets the kids moving around the room.
The boys were super excited to be using our devices to actually make it move. Such a great way to learn programing.
They initially wanted to play with the Sphero Mini. It is small, about the size of a ping pong ball, colorful and lights up. We also loved the accessories that came with the Sphero Mini. It helped get them started because they were motivated to get it to roll into the pins.
The Sphero Mini is controlled by an app on your phone. We found it very user-friendly. I usually dread starting up these types of toys but even the sounds and colors when getting it started made it easy.
There are all sorts of games on the app. My boys went crazy when they realized it has facial recognition capabilities. A smile makes it go forward and a frown brings it back. Turn your head and it turns too. As you can imagine, with 2 boys, they loved making the robot go crazy.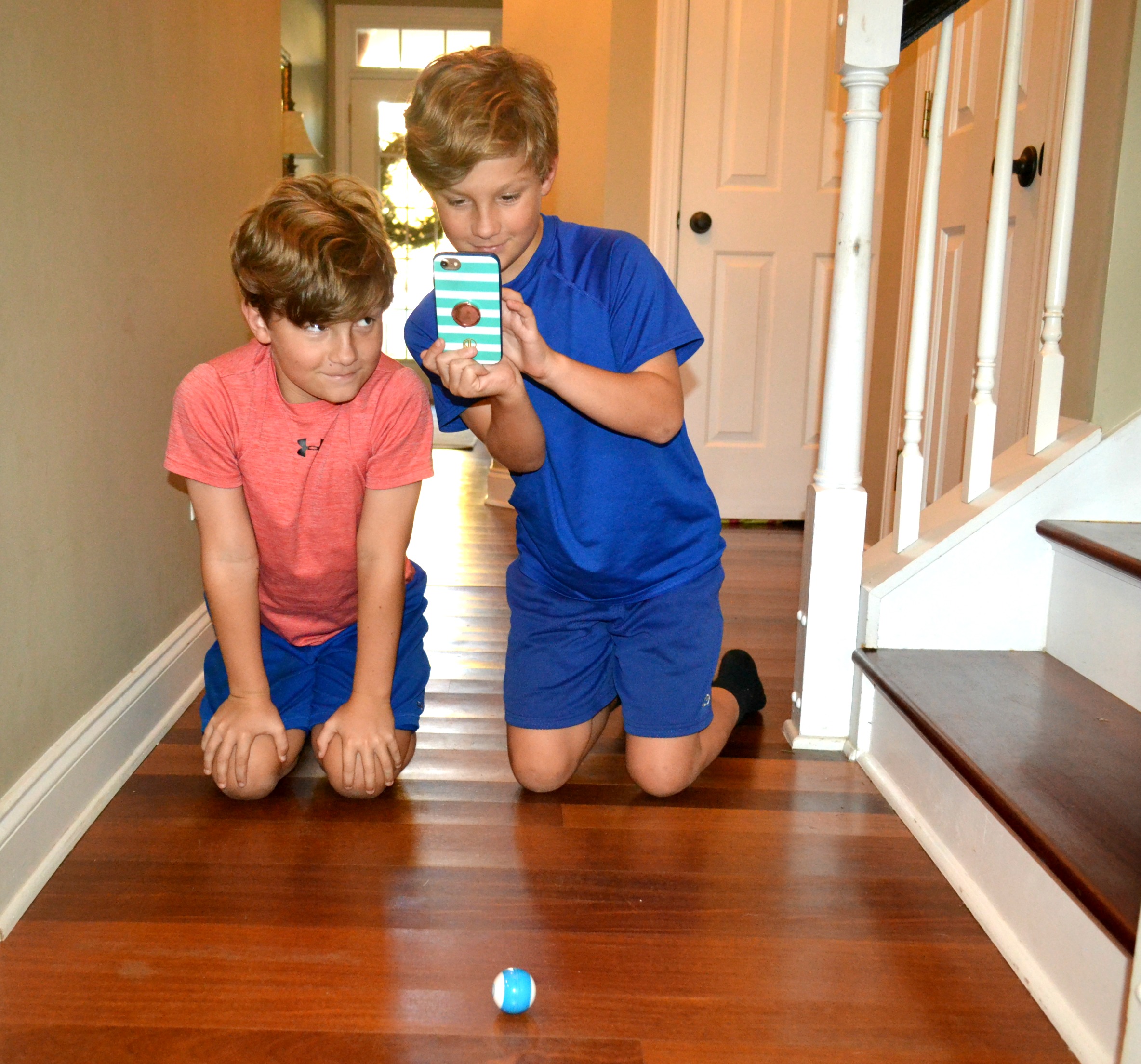 They have updates to the app planned so there will be even more games on the way. I love that we won't have to worry that our robot won't have the new games.
If they want to get even more advanced you can download the Sphero Edu app and program using JavaScript. My boys found the app perfect to keep them plenty entertained.
The Sphero Mini has a USB charger cord and you can play up to 1 hour before it needs to be recharged. I LOVE that it is rechargeable and doesn't need batteries.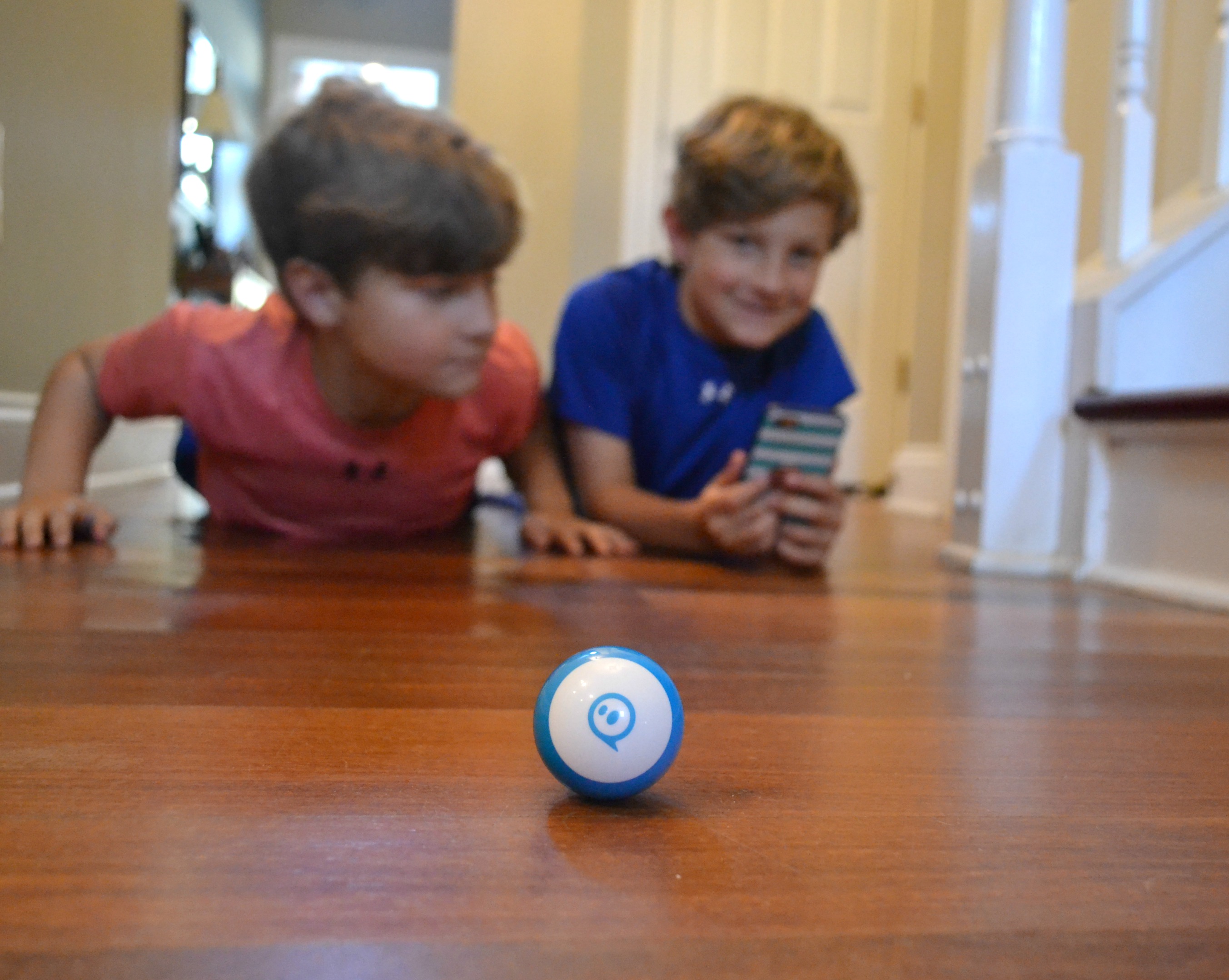 The Sphero BOLT really takes it to a new level. You can access community created activities for your Sphero BOLT or create your own games. This robot is bigger and has advanced sensors for speed, acceleration and direction. There is even a built-in compass and a water-proof shell.
Plus, with the Sphero BOLT you can communicate with other Sphero BOLT robots.
We really enjoy these robots and I highly recommend them for your kids to introduce them to coding.
Check out more information on their website, Sphero.
CONNECT with Sphero:  Homepage | Facebook | Twitter | Instagram