This post was sponsored by Aussie as part of an Influencer Activation and all opinions expressed in my post are my own.
Be sure to enter the Back to School Sweepstakes with Walmart for a chance to win a $50,000 scholarship or other prizes!
It's getting to the end of summer and Back to School is coming soon. My daughter's hair is so damaged from the sun, chlorine and salt water that we can barely brush it. The tears are getting intense. 
My kids were a part of our neighborhood swim team this summer. It is such a great way for them to get some exercise and for us to get to know all our neighbors. It is such a bonding experience for the kids and for the adults. 
Now that the swim team season is over and after spending weeks at the pool and beach my kids' hair is no longer soft and silky. Even my boy's shorter hair feels rough. I will admit that I do love the golden color running through my boy's hair and my daughter's is super blonde, but the texture just isn't right.
When I was a girl, I was on swim team and my hair became dry and brittle, we used Aussie 3 Minute Miracle Moist Deep Conditioner. I decided to use the same thing to fix my kids' hair before school starts. You can find Aussie products at your local Walmart.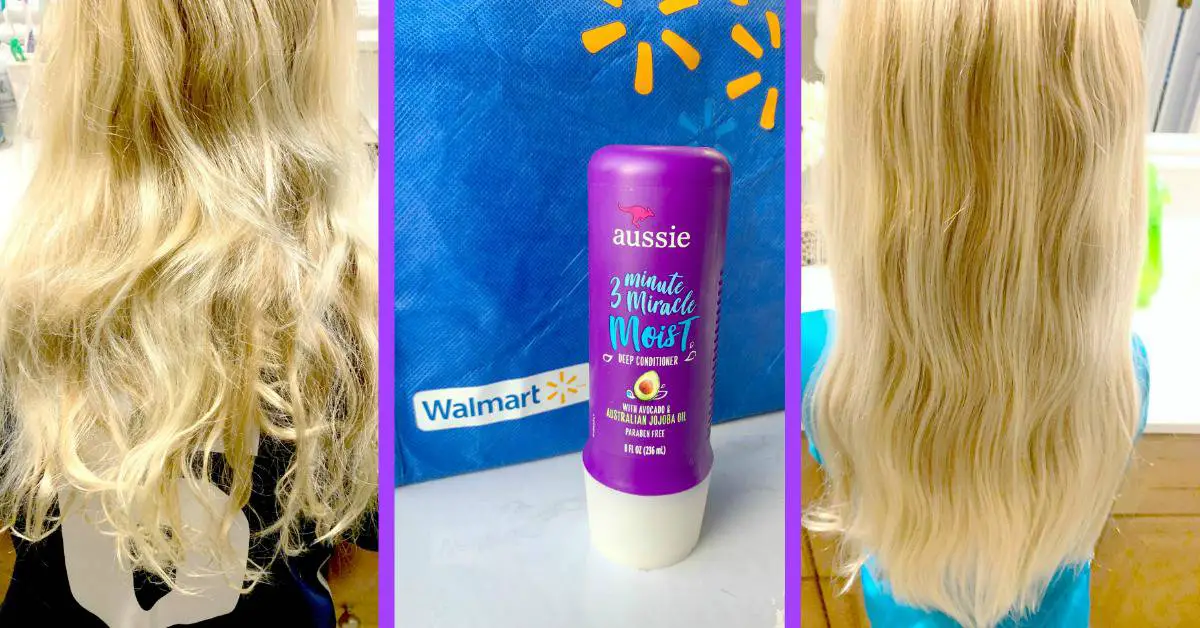 The packaging is updated and still has the recognizable purple color that I remember as a teen.
 Here is what my daughter's hair looked like. We had tons of tears to even get it a little bit brushed. I could not get all of the tangles out before she was sobbing on the floor and I would just decide it wasn't worth it to keep going.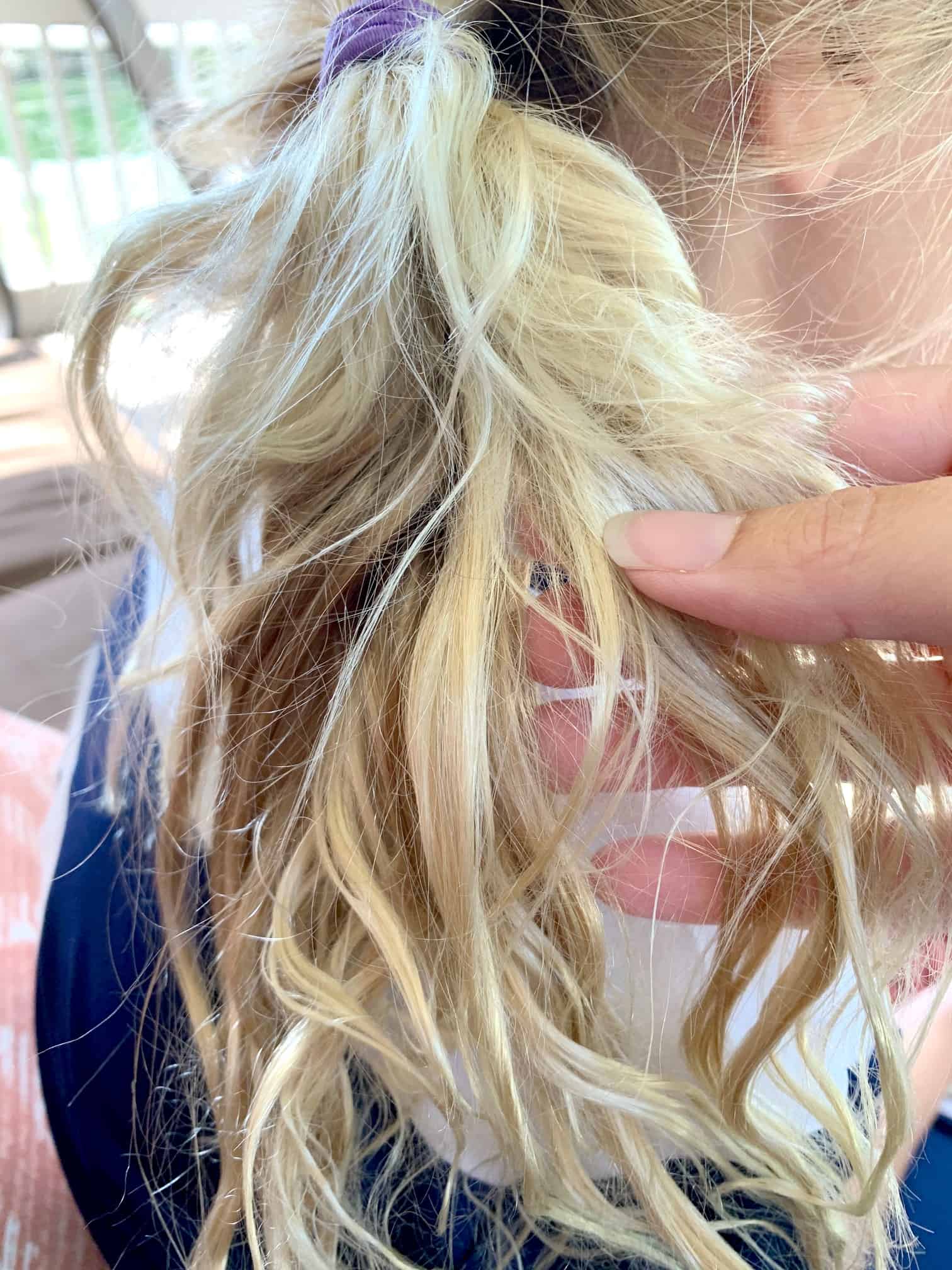 I have to get her hair in better shape before school starts so we used Aussie 3 Minute Miracle Moist Deep Conditioner!
In just 3 minutes her hair became soft, smooth and silky. The avocado, Australian aloe and jojoba oils help give it three times the moisture and really nourish your hair. I love the smell too.
Her hair no longer looks dry and is so much easier to brush and fix into whatever hairstyle she requests.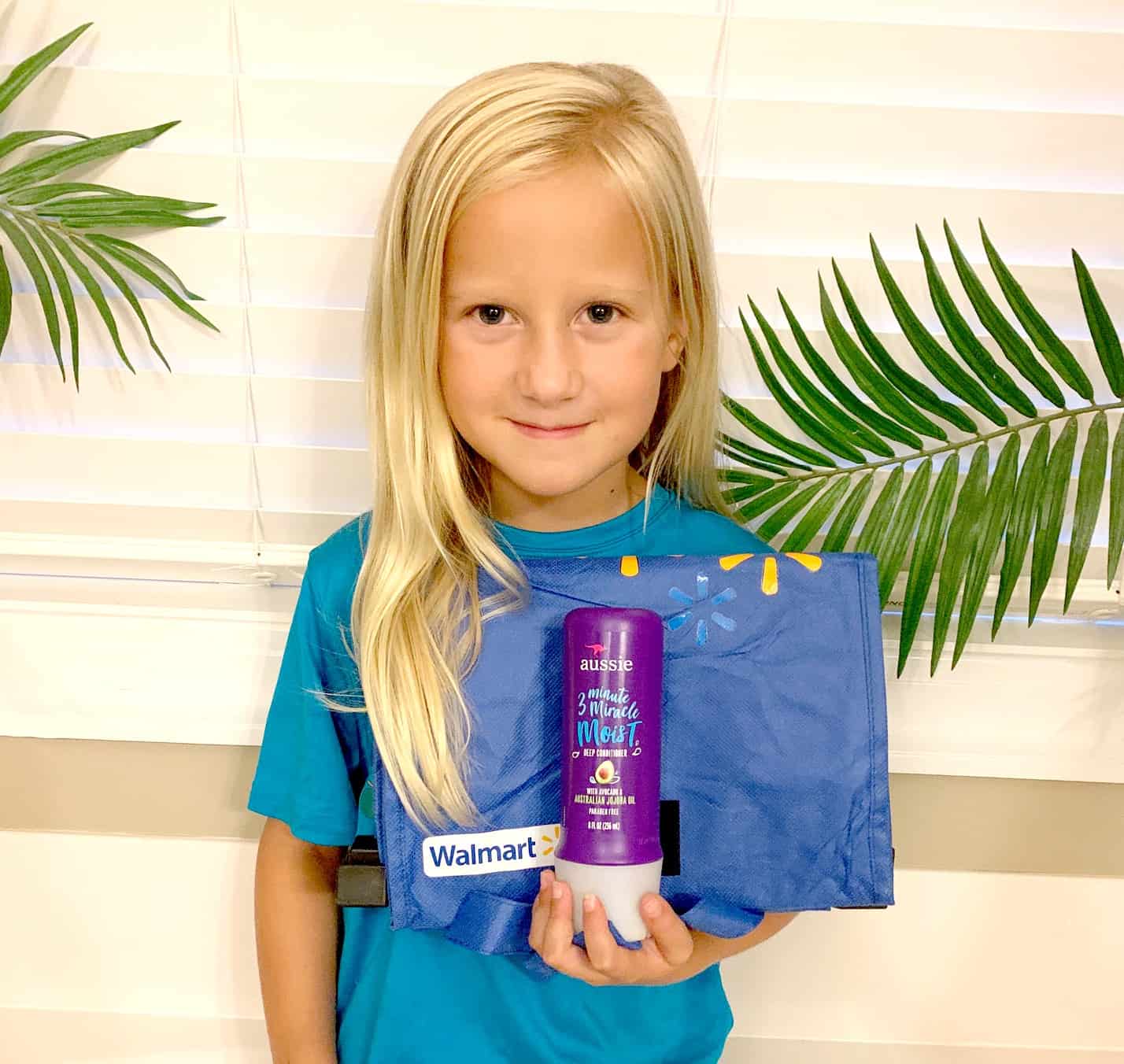 I am amazed how much a difference this deep conditioner can make. I wish I had done this earlier.
Walmart is such a great place to get everything you need for Back to School shopping. They are having an amazing Back to School Sweepstakes from July 19th to September 15th, 2019. Enter to win a $50,000 scholarship and other great prizes.
Enter the Back to School Sweepstakes Here
No purchase necessary to enter or win. VOID WHERE PROHIBITED BY LAW. Must be at least 18+ and a legal resident of the 50 U.S./DC. Sweepstakes begins on 7/19/19 at 12:00:01 a.m. EDT and ends on 9/15/19 at 11:59:59 p.m. EDT. Official Rules at www.backtoschoolatwalmart.com Sponsor: Fuel Partnerships, Inc., 6111 Broken Sound Parkway NW, Suite #265, Boca Raton, FL 33487.
Walmart is our favorite store to get everything we need for back to school. It saves me so much time and money to be able to get everything for my kid's classroom in one place.
Also check out the other products in the Back to School Sweepstakes with Walmart.
Del Monte Bubble Fruit, 4 oz cups
Old Spice Volcano with Charcoal Men's Shampoo, 25.3 fl oz
Aussie 3 Minute Miracle Moist Deep Conditioner, 8 fl oz
Vitafusion Women's Multivitamins, 150 ct
Vitafusion Men's Multivitamins, 150 ct
Vitafusion Lil'Critters Gummy Vites Children's Vitamins, 190 ct
Stretch Island Fruit Leathers, 8 – 0.5 oz count
CONNECT with Aussie: Twitter | Facebook | Instagram
CONNECT with Walmart: Twitter | Facebook | Instagram
Like it? Pin it.