This post may contain affiliate links. See my full disclosure here.
My kids came running in with such excitement yelling that they were going to have a water balloon party and invite a bunch of kids in the neighborhood. They had such joy that I just couldn't say no. My husband gave me the look…the look that said there was no way that he wanted to be standing at the sink filling trying to fill up hundreds of balloons. Never fear, I had seen the solution on TV, we can now fill up hundreds of water balloons fast.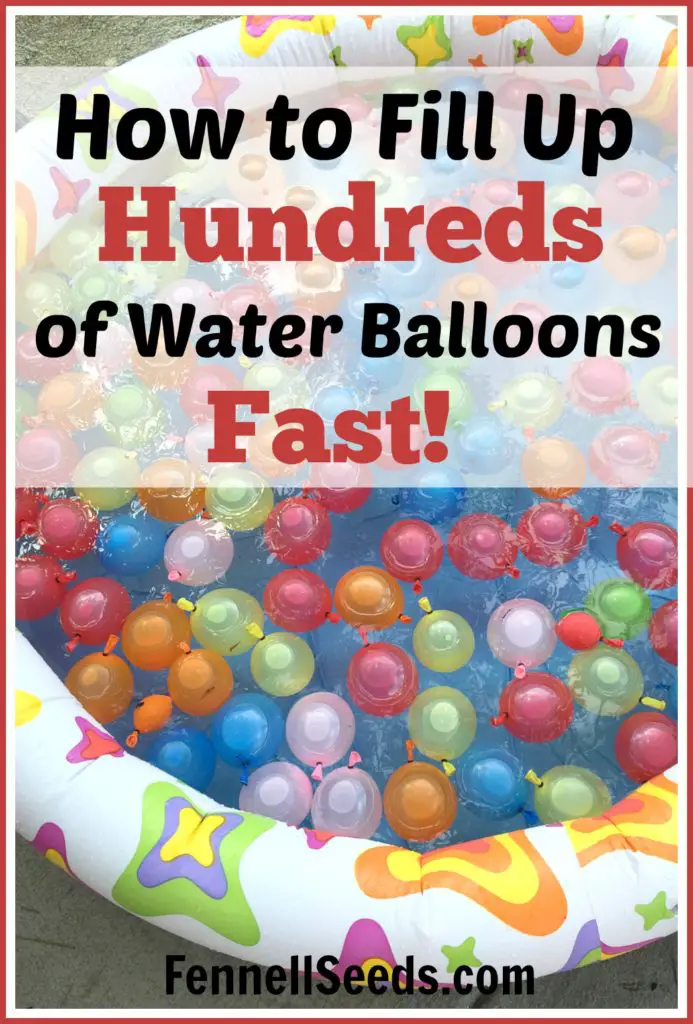 I ordered these from Amazon.
My husband was skeptical but the day we had told everyone to send their kids over he went in the backyard to try this product. It worked!! He connected it to the hose and turned the hose on and within 20 seconds there were a hundred water balloons filled. These things tie themselves! It so fun to watch them fill with water. The fact that they are already tied is amazing.
The kids were absolutely thrilled.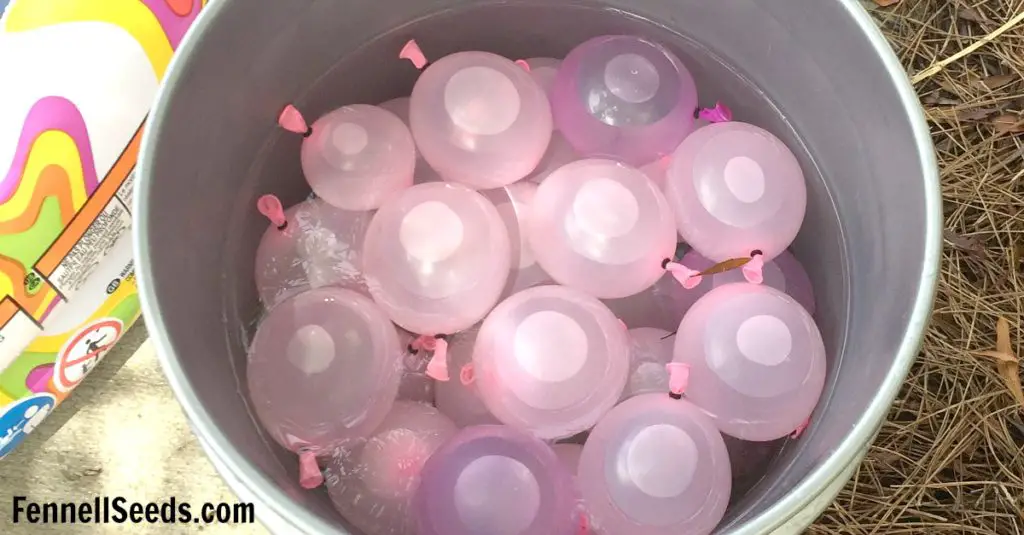 We had to pull all the pink ones out so that the girls could have their own water balloon fight. Boys are icky! 🙂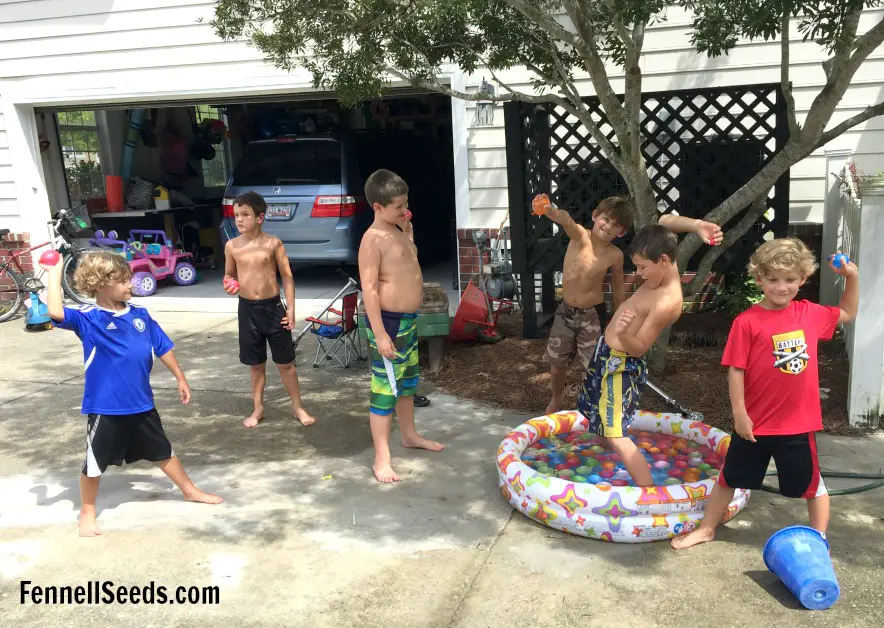 These kids had a blast and it was so easy for me. I just purchased a couple of packages of water balloons and some cheap popsicles. On a sunny afternoon, I texted a bunch of moms in the neighborhood and told them to send their kids down that afternoon.
Clean Up Trick
Here is another trick. Have popsicles ready after the balloon fight and tell the kids they only get popsicles when they have picked up all the broken balloon pieces. Works like a charm!