Is your preschooler still holding their scissors funny while cutting? My little girl was having the toughest time and the more I try to correct her grip the angrier she became and she wouldn't want to cut anymore. Funny how that happens when working with 3 year olds. Ha!  I found some preschool scissors that have really helped.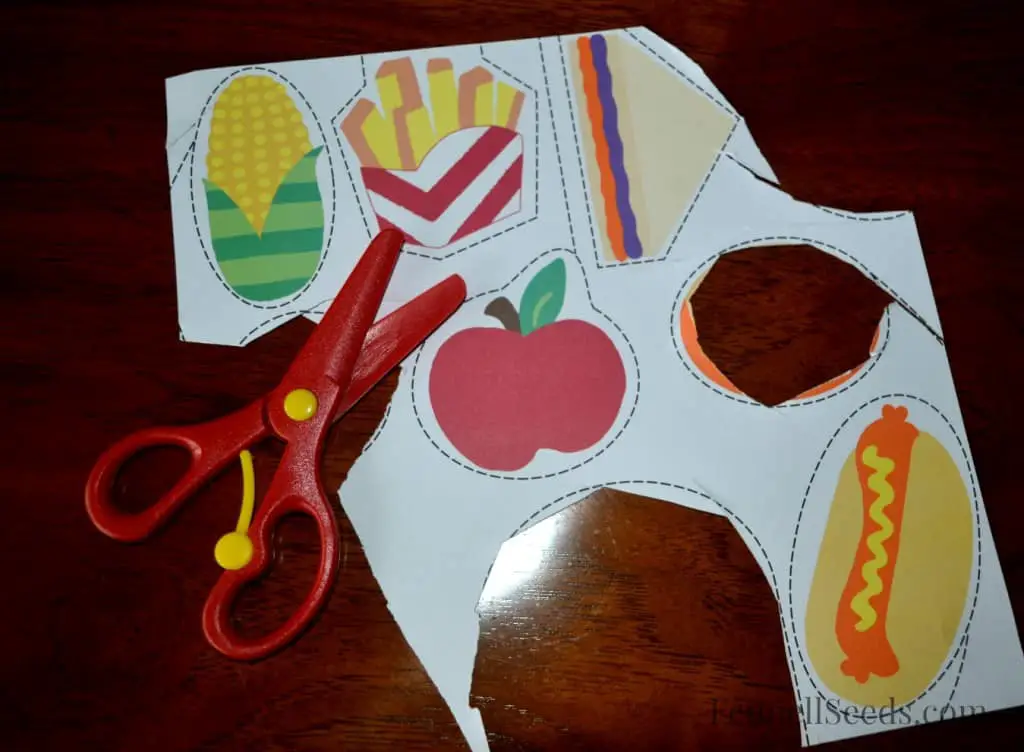 See that little yellow thing between the handles? They have a little spring mechanism that helps the scissors reopen after she cuts the paper. That was the toughest part for her and made her want to hold the scissors incorrectly. These scissors come in the craft box by Alex. Ready, Set, Cut.  Here is the craft box I purchased.
Now the scissors will only cut the thicker paper that comes in the box. I am sure once we are finished with the cute projects in the box I can find some thicker cardstock that she can continue to use these. She is finally starting to think that cutting is fun and learning the proper technique.