So once a week I want to focus on a bonus cleaning. Something to keep me motivated to do a little extra around here and get our house in better condition than it is currently. Now that we are getting out of toddlerhood with my kids I feel like I can start to climb out of just doing the bare minimum in house cleaning. Sure, I take care of the vacuuming, making the bed and cleaning the bathrooms but everything else has gone by the wayside. Oops!
After a busy summer with the kids coming in and out of the backdoor I have noticed how disgusting those little hands have made the door.
Example A.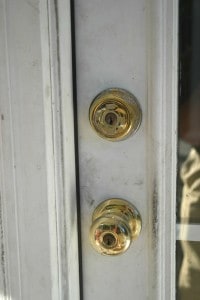 I simply used a Magic Eraser. (click here if you are remembering you need to stock up on these awesome sponges) Remember affiliate links never make you pay more than you would if you went to Amazon on your own.
Use a little elbow grease…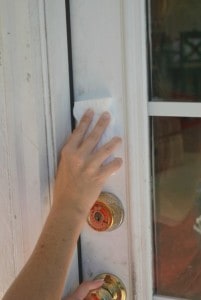 And voila!!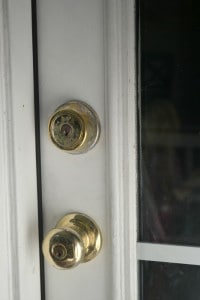 Let's pretend that took me hours to do so I can sit back and feel like I am the best housekeeper ever…ha!
What should I work on next?
Edited later to add….
Just an example of what happens in my life…I didn't even think to clean the other side of the door and a few hours later I was walking out and looked down and it was even more disgusting than the front! Ugh…why is it not in me to think to clean both sides! 🙂 Just a little look into my brain and why I need the accountability of Bonus Cleaning on the blog!