This is a sponsored post with FunkAway and BraVoMark. All opinions are mine.
Why do my kids think it is hysterical to smell their shin guards after practice? The kids in the carpool all make each other smell them to see whose is the worst.
With twin 9-year-old boys we are drowning in smelly sports gear so I was thrilled when FunkAway wanted to partner with Fennell Seeds to help remove the smell. My kids store all their sports equipment in our garage which is not the best for airing out the smell.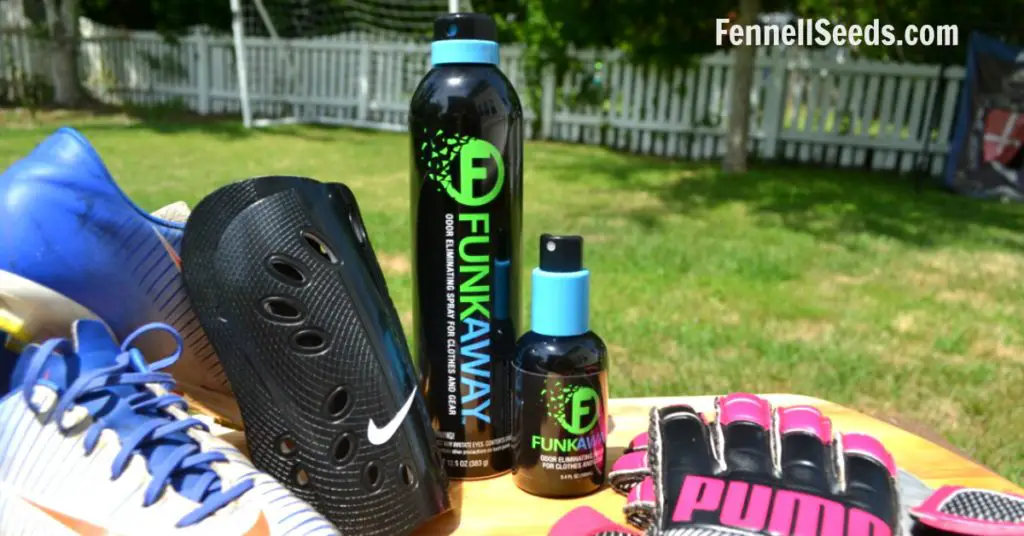 3 steps for removing the smell on sports equipment
Air out the equipment – We used to keep their shin guards and shoes in their sports bags but learned quick that they need to be out in the open to air out.
Smelly athletic clothes – Have you noticed that the material that athletic clothes are made of hold on to the smell even after going through the wash? If I notice my yoga pants and athletic shirts have a bad smell even after the first round of washing I put 1/2 a cap of FunkAway Laundry Detergent Booster with our regular detergent in the washer and they come out smelling fresh again. This product also helps remove stains. Now I know it works so well that I put the booster in with my detergent whenever I am washing my boys uniforms.
Equipment You Can't Put in the Washing Machine – Use a product like FunkAway spray to help remove the smell from pads, shin guards, shoes, cleats and helmets. Spray it into shoes and all over pads and guards. You can really soak it good. Then let dry. .
I love that FunkAway has different size containers for the spray. I can keep the travel size spray in their sports bags and keep the larger can at home. My kids love to spray any sort of bottle so I don't even need to remind them.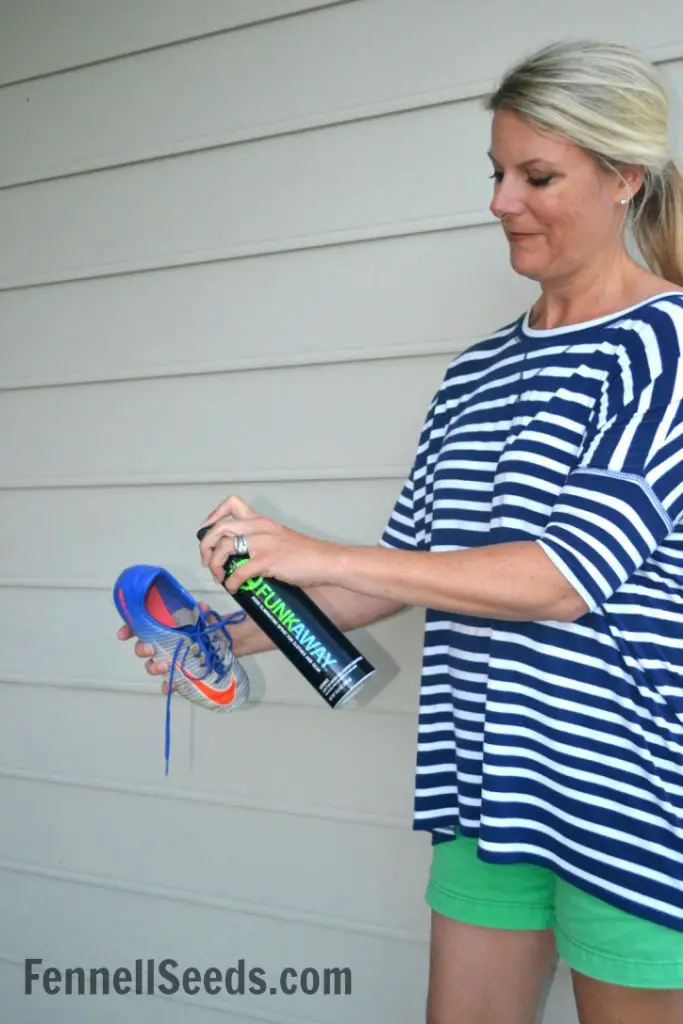 My daughter always wants to be the center of attention. She really wanted to model as a cat, yes it is a dog mask but she insists it is a cat. After I spray the boys cleats and gear my husband says that even the garage smells great. It is a nice fresh scent.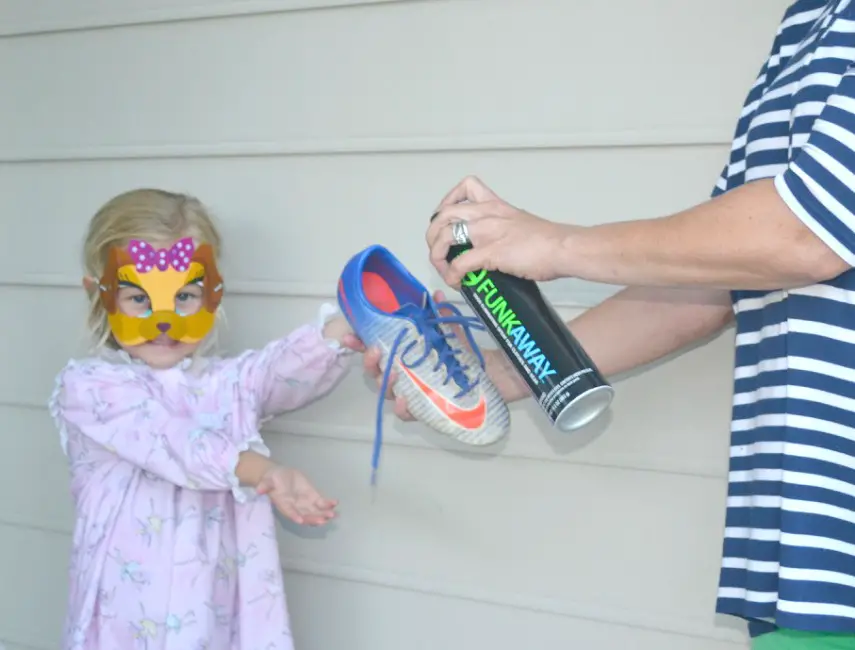 FunkAway works with a patented compound called OM Complex™ that attacks the Funk (bacteria that feeds on the sweat). FunkAway absorbs the odor molecules, encasing them in a bubble. Then the odor is broken down and the result is no more Funk.
Like it? Pin it!