This post may contain affiliate links. See my full disclosure here.
I am so grateful to a friend that told me to keep my waterproof crib sheet. Who knew there are other uses for waterproof crib sheets? I would have never thought I would need it after the crib stage. Now when my kids are sick and I can protect my furniture from potential accidents.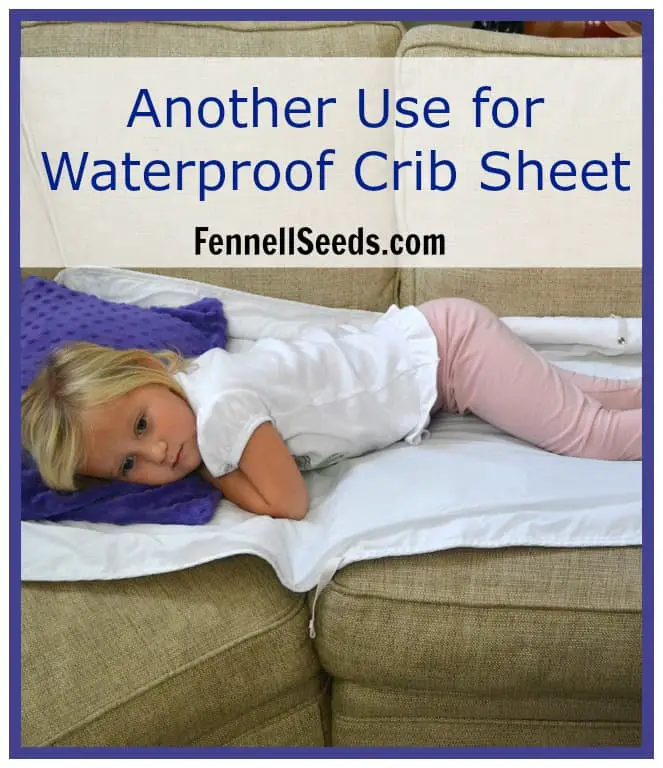 Here is my little girl today.
She had to have a small procedure and the doctor gave her a muscle relaxer to help her through it. He warned me that she would want to lay around the next few hours and to make sure she was on her side if she fell asleep because the medicine could cause her stomach to be upset. Cue Mommy panic about what could happen to the furniture. Luckily, I keep these sheets in the closet so I can pull them out and protect my furniture.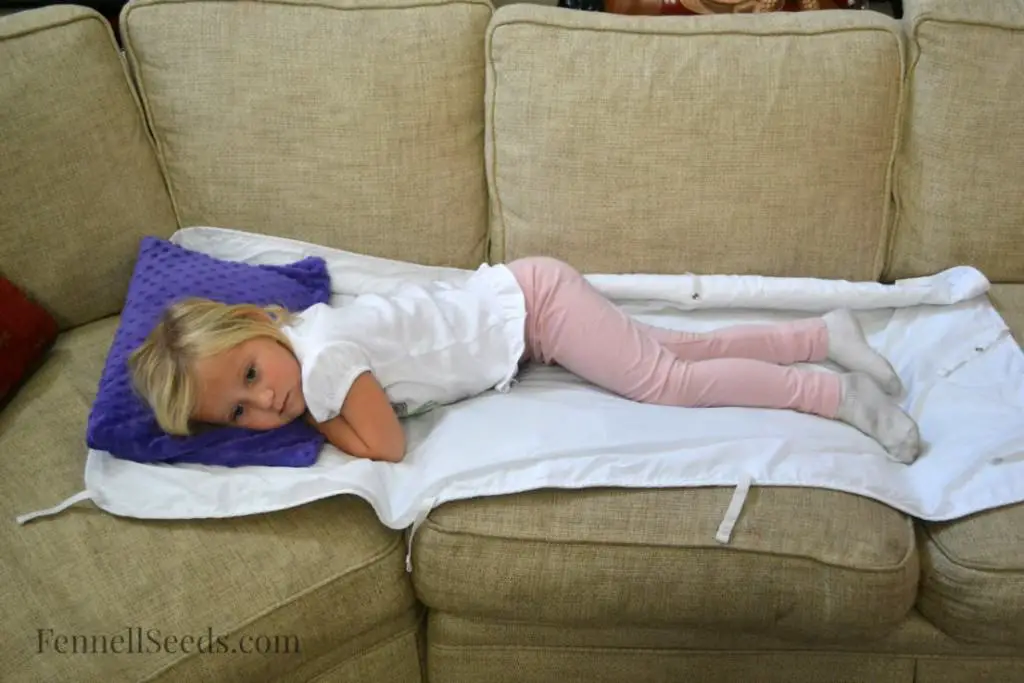 These are the sheets that we used when the kids were babies.
They were great because you made up the bed with your regular crib sheet and then snapped this over top of the regular sheet. Then when your little one's diaper leaked in the middle of the night you could just unsnap this sheet and not have to remake the bed at 3:00 am.
I don't know about you but my boys had middle of the night diaper leaks almost every night. I guess it is a boy thing because my daughter had no problem.
When I bought these I had no clue that they would still be used 8 years later, I would say they have been a good purchase.